Cath Lab Tech, Salem, OR

View the Website
Salem Health
Technical/Professional
Salem, OR
August 9, 2018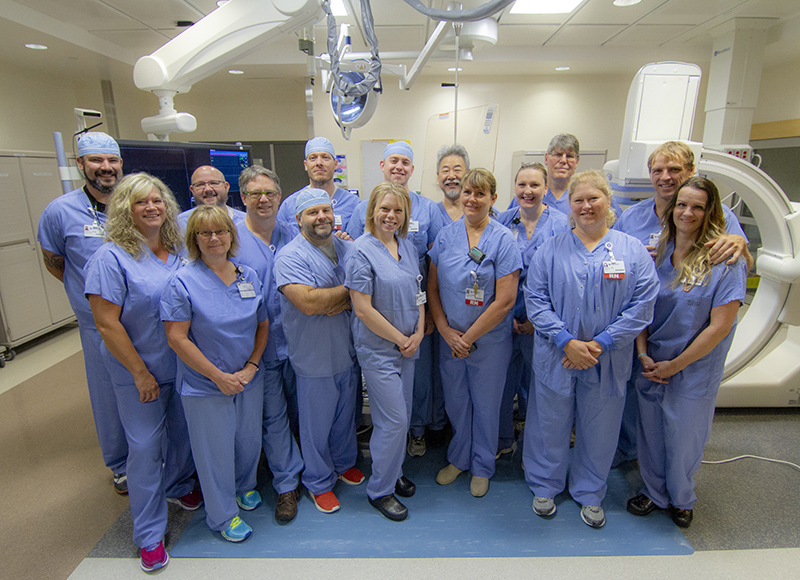 May be eligible for sign on bonus and relocation assistance
Job Title: Full-time Cath Lab Tech Opportunity!
Site: Salem Hospital
Status: Full-Time
Shift: 0630-1800 (40 hrs per week)
Overtime Schedule: 16/40
Salary Range: Based on Experience
Recruiter Name: Stephanie Lindgren
Job Number: 5549069
Working Days: Mon-Fri
Salem Health is a 450+ bed Magnet hospital with Oregon's only Watson Top 50 Cardiovascular Program located in Oregon's beautiful mid-Willamette valley. We are current seeking experienced Angio and EP Technologists to join our Angiography Dept. Team as we continue to grow our volume of patients and programs.
We have a large (7 suite) Cath Lab where we provide patient procedures related to Interventional Cardiology, Interventional Radiology, Interventional Vascular and Electrophysiology and perform a full array of additional procedures including EVAR and Structural Heart.
We offer a highly competitive compensation and benefits package, collaborative leadership, and a high functioning team-oriented culture dedicated to outstanding patient care. We are known to be the "friendliest Cath Lab around" by our partner vendors and others who work with us.
What we offer
A meaningful career alongside industry experts who drive toward excellence every day, highly competitive wages, a generous benefits package including medical, vision, dental, 401K plus match, paid time off, continuing education reimbursements (up to $4,000 per year), and many other perks.
Performs all phases of angiographic procedures including patient monitoring and intervention, scrubbing, circulating, positioning, filming, data entry into hemodynamic system to meet registry requirements. Participates in various assigned departmental needs.
What you need:
Must be a graduate of an American Medical Association approved program in Radiology Technology by date of hire.
Must be registered with the American Registry of Radiologic Technology within six (6) months of hire.
Must have current State of Oregon license.
Minimum of one (1) year of cath lab experience in interventional cardiology and interventional radiology strongly recommended. Will consider a new graduate.
The following is preferred:
RCIS (Registered Cardiovascular Invasive Specialist)
Registered Cardiac Electrophysiology Specialist (RCES)
IBHRE national certification (International Board of Heart Rhythm Examiners)
Competency in Electrophysiology as demonstrated by competency exam completion
Must maintain proficiency in ECG recognition and must maintain ACLS certification. Acquire within first 3 months of employment. Must have certification and maintain proficiency in hemodynamic monitoring within 90 days of hire.
Must possess skills requirements from Critical Care I to be able to evaluate and intervene when patient condition warrants. Acquire within first 3 months of employment.
Must be able to safely lift up to 50 pounds unaided using proper body mechanics and pass a physical capacities evaluation.
Must develop and maintain proficiency in the hemodynamic monitoring system.
Must be proficient with ACC cath PCI data registry element entry.
Requires BLS from the AHA & ACLS by date of hire. For new grads, must be able to obtain ACLS within two (2) months from date of hire.
See above
See above
See above