Central Sterile Technician, Olympia, WA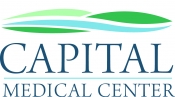 View the Website
Capital Medical Center
Technical/Professional
Olympia, WA
October 26, 2018
About Capital Medical Center
Located in Olympia, Capital Medical Center is a 110-bed full-service hospital serving all of Thurston and surrounding counties. Part of the Capella Healthcare family of hospitals, Capital Medical provides a comprehensive range of medical services and high quality care. Capital Medical strives to be a forward thinking, innovative hospital where trust, teamwork, and technology come together to make a positive difference in the health of the community and region. Capital Medical is partly owned by some of the physicians who serve our patients. For more information about our hospital, go online to www.capitalmedical.com.
About this position.
Position Summary: Assumes responsibility for the processing of supplies, instruments, and equipment through cleaning, packaging sterilizing, and storing procedures. Operates autoclaves, steris, washer sterilizer, ultrasonic washer and all other processing services and supplies. Assist in inventory control and procurement.
Position Qualifications:
High School diploma or equivalent
Vocational / Technical education
Central Sterile Technician Certification required within 1 year of hire date
Essential Job Functions*:
Prepares supplies and equipment needed for patient care. Follows standards for labeling of packages and containers.
Conforms to uniformity and simplicity of instrument trays and sets. Tests all instrumentation for its effectiveness and handling. Correctly package and wrap all supplies and instruments.
Performs routine safety checks of equipment and arranges repairs as needed. Monitor biological and report failures.
Ensures department is in compliance with recommended practices (AORN, AAMI, JCAHO).
Assist and support in inventory control of all supplies equipment and instruments and implants.
Prewash and disassemble, when appropriate, instruments prior to mechanical wash. Assemble and sterilize sets for future case. Prepare case carts for surgical cases.
Maintain documentation for sterilizers, washers, and biological.
Properly operate the steris unit and autoclaves. Keep work area clean and orderly.
Essential Physical, Mental and/or Environmental Working Conditions:
Must be able to meet the physical/mental demands of position with or without accommodation. See checklist (page 2) for specific physical, mental and environmental working conditions.
Must be able to utilize good judgment, demonstrate patience, and maintain a professional demeanor at all times.
Must be able to work in a busy and stressful environment.
*Since it is difficult to identify all essential functions of a job because of changes in the workplace, this job description will be reviewed periodically to ensure that it is accurate and up-to-date.
See above
See above
See above