Director of Finance, Bothell, WA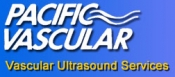 View the Website
Pacific Vascular
Chief Financial Officer
Bothell, WA
October 29, 2018
Pacific Vascular is an employee-owned company providing vascular ultrasound services in the Pacific Northwest. We are looking for a Director of Finance to lead our financial team and serve as a member of our senior management group. It is a full-time position responsible for our financial management, human resources and other business functions.
Summary of Responsibilities:
Oversight of all accounting functions, financial statements and audits
Financial planning, budgeting and analysis
Supervision of Patient Accounting Manager, HR/AP staff and Chief Accountant.
Banking and investing ESOP cash and corporate cash
Lease, contract and insurance administration
Employment policies and procedures
Employee Stock Ownership Plan and 401(k) Plan administration
Employee's medical, dental and long term disability insurance and Cafeteria Plan
Education, Experience, Certifications
The ideal candidate will have a Bachelor's degree in finance, accounting, or a related field, with at least five years' relevant experience with a health care organization. Strong interpersonal, communication and leadership skills are required. CPA certification is a plus as is experience with employee-owned (ESOP) companies. Candidates with equivalent experience, education and training are welcome to apply.
To Apply
We are an employee-owned company providing vascular ultrasound services in the greater Seattle area since 1987. We offer a low-stress, family-friendly, flexible work environment. We offer a competitive salary and benefits. To apply for this opportunity please contact us at careers@pacificvascular.com or at:
Pacific Vascular
Attn: Human Resources
11714 North Creek Pkwy North, Suite 100
Bothell, WA 98011
See above
See above
See above