Director of Human Resources, Vancouver, WA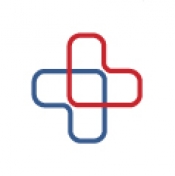 View the Website
The Vancouver Clinic
Director
Vancouver, WA
November 2, 2018
Director of Human Resources – We are seeking a servant-leader who will collaborate with the HR Team, clinic leadership, and employees to create a culture of trust and support. The selected individual must have the ability to bring immediate credibility to the human resources function through his/her professional qualifications and leadership skills as well as project the highest levels of integrity.
Job Summary – The Human Resources Director is a strategic thinker who will provide strong coaching, support, and guidance to TVC management to maximize the effectiveness of human resources policies and programs. Will provide hands-on experience with all aspects of human resources, including benefits administration, compensation, employee relations, and general policy development and interpretation. Manages compliance with Federal and State regulations and ensures that employee workplace safety, welfare, wellness, and health are top priorities. Member of Safety Committee. Performs a variety of strategic human resource-related projects as directed by the CHRO and/or the Executive Team.
The Human Resources Director is responsible for the successful, efficient, and effective delivery of HR services to the organization. The primary purpose is to support and advise TVC management, directors, and personnel on matters pertaining to the development and maintenance of a high-performing culture which emphasizes employee involvement, quality of service, and high standards of excellence. Manages organization-wide benefits, compensation programs, and employee relations issues, including performance appraisal and performance improvement systems, employee disciplinary matters, complaints, investigations, and other issues and conflicts; recommends and implements corrective actions; and consults with legal counsel as necessary. The Director will have a service orientation to the work, and will have a collaborative management style that fosters teamwork to ensure a stronger, more effective, mission-driven organization.
Qualifications - Bachelor's Degree in human resources management, business or public administration, or related field. PHR or SPHR preferred. Five years of HR management-level experience required, healthcare environment preferred. Must have the ability to direct the development and implementation of Human Resources programs & services in a complex organization. Working Knowledge of principles and practices of employee relations, benefits, compensation, and performance management systems, including benefits design and implementation experience. Demonstrated ability to develop and maintain strong, open, effective, collaborative working relationships with administrators and managers, and the ability to navigate all levels of an organization. Demonstrated understanding of applicable local, state and federal laws, HR best practices and processes. Superior interpersonal skills, including the ability to coach, counsel, problem-solve and mediate confrontational situations. Excellent written and oral communication skills.
We offer a competitive wage and a comprehensive benefits package which includes insurance programs covering medical, dental, vision, life, long-term disability, paid time off, education reimbursement, and a 401(k) plan. We are proud to be an equal opportunity employer.
See above
See above
See above