Family Nurse Practitioner, Othello, WA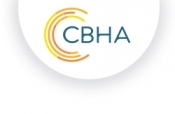 View the Website
Columbia Basin Health Association
Nurse Practitioner
Othello, WA
November 6, 2018

TITLE Family Nurse Practitioner
DESCRIPTION
Primary Accountability
The Mid-level Medical Provider, located in the clinical setting, supplies an expanded level of responsibility in health care services by combining those of the Mid-level Practitioner and the Physician within the framework of mutually established medical guidelines and approved by the appropriate licensing board in the state of Washington.
Description of Primary Responsibilities
Under the supervision of the Physician Preceptor and within the framework of policies established by CBHA's Principles of Practice, this position is involved in the following duty of providing direct patient care.
Provide primary, acute and chronic care, including emergency care, in order to achieve, maintain and restore optimal functioning of the patient.
Engage in health assessment, diagnosis, and treatment of frequently occurring types of illnesses and other medical problems.
Assume accountability to Preceptor for screening, treatment, and follow-up care.
Assume responsibility for clinical management of those cases which fall within the scope of authority.
Provide patient care in a satellite Clinic, when assigned.
As assigned, conduct specialty clinics within the clinic or community as the primary care provider to a specific group of patients, for example, Migrant School Physicals, Diabetic groups, sport physicals, well baby clinics, etc.
Provide back-up to Perinatal Care Program provider and deliver services according to the Perinatal protocols.
Participate in planning and instituting health care programs as a peer member of the health care team.
POSITION REQUIREMENTS
Qualifications
Family Nurse Practitioner: A registered Nurse who has completed a Family Nurse Practitioner program and graduated from a college or university recognized in the State of Washington and who possesses or is eligible for licensure in Washington State as an ARNP. Preference will be given to prior clinical experience in a family practice setting.
FULL-TIME/PART-TIME Full-Time
SALARY: Per Contract
REPORTS TO: Chief Medical Officer
SUPERVISES: None
CLOSE DATE
OPEN DATE 3/7/2018
LOCATION Othello Clinic
See above
See above
See above