ARNP- Children's Residential, Burien, WA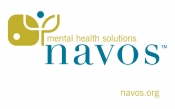 View the Website
Navos
Nurse Practitioner
Burien, WA
November 7, 2018
ARNP- Children's Residential
Children's Residential - Sunstone – Burien, Washington
Job Summary
Navos utilizes a collaborative team of psychiatrists and advanced psychiatric nurse practitioners to deliver psychiatric care across diverse clinical settings to promote wellness and recovery. The ARNP position is responsible for providing safe and competent, therapeutic care and coordination of client services including initial diagnostic psychiatric evaluation, record review and medication management; remaining current in best practices; completing documentation in a timely fashion; and helping to ensure communication with outside medical providers as needed. Responsible for both client medication monitoring and coordination of pertinent medical care.
Functions and Responsibilities:
Completes or delegates the initial medical assessment process.
Utilizes baseline assessment data and med/psych diagnosis in planning treatment care.
Follows psychiatric medical process (i.e. assessment, diagnosis, planning, implementation and evaluation).
Writes and implements medication orders as appropriate within the scope of practice.
Monitors and documents consumer's responses to interventions and communicates with team members.
Coaches, teaches and role models med/psych interventions for other medical staff.
Responsible for providing safe, efficient and quality care to all of the clients.
Supports a system-wide understanding of trauma prevalence, impact and trauma informed care.
Fosters healing, hopeful, honest and trusting relationships for consumers and employees; values consumer voice, choice and self-advocacy.
Demonstrates a commitment to cultural competence.
Promotes a safe, calm and secure environment with supportive care and family-driven services that are trauma specific and promote recovery and wellness.
Job Requirements:
2 years of direct experience working with children in the treatment of severe and persistent mental conditions.
Must be able to work independently as an Advanced Registered Nurse Practitioner in good standing.
Must possess and maintain current unrestricted Washington State RN & ARNP licenses, as well as current federal DEA/NPI licenses/numbers, active Medicare provider status and ongoing professional certification.
Must meet the minimum qualification of a Mental Health Professional as per WAC 275.55.
Familiarity with psychotropic medications, their prescribing, appropriate monitoring and management of potential side effects.
Knowledge of the current mental health system in Washington state and especially the Involuntary Treatment system.
Current knowledge of psychotropic medications, appropriate monitoring and their side effects.
About Navos
At Navos, we offer a healing home for children, young people and adults who may be underserved, overlooked or otherwise at risk of falling through the cracks. Our mission is to transform the quality of life for people vulnerable to mental illness and substance abuse disorders by providing a broad spectrum of care. We believe that diversity, inclusion and equity are vital to living our values and achieving our mission.
Navos is an Equal Opportunity Employer. All qualified applicants will receive consideration for employment without regard to race, color, religion, sex, national origin, disability status, protected veteran status, sexual orientation, gender identity or any other characteristic protected by law.
See above
See above
See above