Clinic Manager-Population Health, Vancouver, WA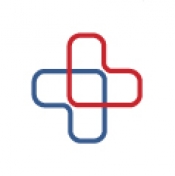 View the Website
The Vancouver Clinic
Clinic Practice Manager
Vancouver, WA
November 8, 2018
Clinic Manager-Population Health
87th Ave
Vancouver, WA
Clinic Manager - Population Health
Seeking Clinic Manager for Population Health Department who will oversee the day-to-day operations of the Transitional Care Clinic, Hospitalists, Geriatrics, Mental Health, Palliative Care, and Skilled Nursing Facilities. Candidate must have experience with population health strategies and tactics to improve quality of care, reduce overall cost of care in populations of patients, and support value-based care initiatives. This position will report directly to the Primary Care Division Director and work closely with the Medical Director of Care Transformation. In cooperation with the Department Chairs, Director, and Medical Director leadership, this position is responsible for establishing and achieving departmental goals, engage in breakthrough initiatives, and engage in a culture of continue improvement to provide value to our patients. This position will work closely with all payers to ensure the clinic achieves HEDIS and other quality metrics.
Lean Leader responsible for engaging and inspiring providers and staff through servant leadership. In cooperation with the Department Chairs and the Director and Medical Director Leadership, this position is responsible for creating and achieving annual goals. Will engage in breakthrough initiatives and engage in a culture of continuous improvement provide new value to our patients. Will monitor daily operations to ensure quality care is provided every single time; encourage an environment of continuous improvement; and advance the daily management system within the department. This roles acts in collaboration with our many partners both within TVC and in the community which we serve.
Qualifications:
Bachelors degree in Business, Healthcare, or related field.
Minimum of 2 years' experience managing patient or customer service teams in healthcare, clinic operations.
Minimum of 2 years' experience hiring, managing, and developing direct reports, including others who manage staff.
Minimum of 2 years of management experience in operations and budget development.
Ability to manage multiple functional areas, and across multiple locations.
Ability to assess and monitor financial and operational performance, and use this to identify opportunities for improvement.
Ability to create and manage an operational plan, develop and manage budgets, and evaluate budget performance to achieve expectations.
Ability to develop and articulate goals and leadership messages designed to promote organizational strategies.
Preferred:
Experience creating strong dyad relationships with medical leadership.
Master's degree in Business, Healthcare, or related field.
EMR experience in EPIC desired.
Ability to determine how current/future trends and legislation impact healthcare, e.g. access, patient/staff satisfaction, turnover; and to develop plans to adapt effectively.
We offer a competitive wage and a comprehensive benefits package which includes insurance programs covering medical, dental, vision, life, long-term disability, paid time off, education reimbursement, and a 401(k) plan. We are proud to be an equal opportunity employer.
See above
See above
See above