Occupational Health Nurse, Seattle, WA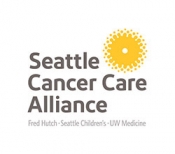 View the Website
Seattle Cancer Care Alliance
Nurse
Seattle, WA
November 8, 2018
Occupational Health Nurse
Job ID 12285
Type Regular Full-Time
Company Seattle Cancer Care Alliance
Location US-WA-Seattle
Category Facilities
Overview
The Seattle Cancer Care Alliance (SCCA), located in Seattle, Washington, is part of a dynamic collaboration among three organizations known nationally and internationally for their patient care and research: Fred Hutchinson Cancer Research Center, University of Washington, and Seattle Children's. Over the past 25 years, these institutions have worked together to support their mission of adult and pediatric oncology patient care services, research and education.
The Safety & Emergency Preparedness Department manages a comprehensive safety program including: employee safety, Fire & Life Safety, Environmental Health & Safety, and Emergency Preparedness/Response.
The Occupational Health Nurse (OHN) is part of a program that will provide occupational health services to Seattle Cancer Care Alliance (SCCA) staff members in direct and indirect support of patient care activities.
Responsibilities
Investigation and root-cause analysis of work-related accident/illness and near-miss/unsafe conditions. Collaborate with Employee Health & Safety team to identify trends, develop measures to prevent future incidents, and implement systems for tracking.
Management of WA State Department of Labor and Industries (L&I)workers compensation claims. Assist with the Worker's Compensation Program including: case management of SCCA claims and administering the Return to Work program; review quarterly and monthly.
Thorough and accurate documentation of investigations and L&I in Occupational Health Management system.
Retrospective Rating Program reports, arrange Retro Meetings, receive/deliver Retro checks and collaborate with SCCA Finance Liaisons to determine annual enrollment choices; training and coaching employees, Supervisors and Management about L&I policies and procedures; liaise with Human Resources and Payroll for various leave programs, Return to Work program, and Keep On Salary Program.
Develop, manage and refine logging and tracking of worker's compensation claims within an occupational health database.
Sit as a designated member and provide routine and requested reports to the SCCA Health & Safety Committee and various subcommittees (e.g. SCCA Sharps Committee, SCCA Lift Committee, SCCA Lab Quality Improvement/Integrity Committee).
Maintain the SCCA OSHA 300 Logs and ensure timely posting by the required deadline.
Gather data and conduct the annual survey of occupational injuries and illnesses; submit data online to the Bureau of Labor Statistics.
Perform individual and group ergonomic evaluations; write evaluation and recommendation reports for provision to staff and managers; enter reports into the occupational health database; develop ergonomic training for staff and managers; query database for ergonomic data and trends; export reports and manipulate data for dashboard statistics.
Conduct exposure incident response, treatment, and evaluation (ie. Bloodborne Pathogens, chemicals)
Write, review, and provide input into occupational health program policy and procedure development, ensure compliance with all local, state, and federal regulations
Participate in continuous process improvement (CPI) measures and project management activities as needed.
Provide other services as requested.
Qualifications
Minimum Qualifications:
Five years of experience as a professional nurse.
Licensed RN in the State of Washington.
BLS certification.
Associate's Degree in Nursing, Bachelor of Science Degree in Nursing preferred
Excellent customer service and interpersonal skills
Effective written and oral communication skills
Desired Qualifications:
Master's Degree in Occupational Health and Safety or other related fields
Certified Occupational Health Nurse (COHN) or Certified Occupational Health Nurse - Specialist (COHN-S) certification from the American Board of Occupational Health Nursing (ABOHN)
Experience in public speaking and training for group programs
Our Commitment to Diversity
We are committed to cultivating a workplace in which diverse perspectives and experiences are welcomed and respected. We are proud to be an Equal Opportunity and VEVRAA Employer. We do not discriminate on the basis of race, color, religion, creed, ancestry, national origin, sex, age, disability, marital or veteran status, sexual orientation, gender identity, political ideology, or membership in any other legally protected class. We are an Affirmative Action employer. We encourage individuals with diverse backgrounds to apply and desire priority referrals of protected veterans. If due to a disability you need assistance/and or a reasonable accommodation during the application or recruiting process, please send a request to our Employee Services Center at escmail@fredhutch.org or by calling 206-667-4700.
See above
See above
See above