MH Counselor III/Clinical Supervisor, St. Helens, OR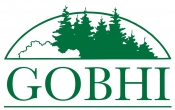 View the Website
Greater Oregon Behavioral Health, Inc.
Behavioral Health Professional
St. Helens, OR
November 8, 2018
Greater Oregon Behavioral Health, Inc. offers recruitment efforts to our Community Mental Health Providers and there is a need for a MH Counselor III/Clinical Supervisor.
Situated on the confluence of four rivers just 30 miles from Portland, the town of Saint Helens offers a getaway for anglers, paddlers, and anyone who yearns for the outdoors. Hike, Bike, or horseback ride on Sauvie Island; explore sites recorded in Lewis and Clark's journals; relax in the charming shops, café's, and galleries of the riverfront district and listed on the National Register of Historic Places. Wrap up a day in one of the town's Victorian bed-and-breakfasts, two of which overlook the Columbia River!
This position will provide ½ time clinical supervision to QMHP, school based counselors and graduate level interns as assigned and ½ time direct care therapeutic services, and crisis response to children, adults and families. Additional duties include assessment and diagnosis, treatment planning and case management.
Minimum required qualifications:
Masters in a human services related field
LCSW or LPC Licensure (LCSW Preferred)
Three year's work related experience
Previous supervisory experience
Possess or ability to obtain required (30 hours) course certification to supervise toward licensure.
(Flexible scheduling may be possible, four 10 hour days)
Successful candidate must be committed to working with diverse community populations.
Excellent salary with excellent benefits! You could qualify for the rural student loan forgiveness program! Feel free to reach out to Tonya Christensen, Senior Recruiter with any questions you might have. EOE
"Your Career Awaits Beyond the Medical Model. Come to Rural Oregon!"
See above
See above
See above