Manager - Centralized Services, Astoria, OR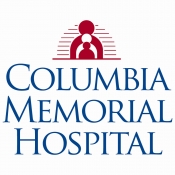 View the Website
Columbia Memorial Hospital
Manager
Astoria, OR
November 14, 2018
Columbia Memorial Hospital (CMH), located in the beautiful and historic town of Astoria, Oregon, is seeking an experienced leader to manage our Centralized Services Department.
The Centralized Services Manager oversees the proactive financial clearance for hospital and outpatient services to ensure streamlined financial clearance processes are in place to provide an exceptional patient experience, reduce the cost to collect, and initiate point-of-service collections. The Centralized Services Manager will work in conjunction with Access Services to facilitate patient communication and ensure accurate collection of demographic and insurance information prior to scheduled appointments. This position will be responsible for call-center operations.
We are looking for an individual who has exceptional customer service and computer skills with advanced knowledge of and experience with billing, scheduling, preregistration, financial clearance, insurance verification, admission order requirements, and prior authorization. A working knowledge of industry trends, KPIs, and best practice with a strong understanding applicable laws, guidelines and professional standards is essential for this position.
This is a CMH leadership position that is responsible for delivering customer service which anticipates and exceeds patient expectations and ensures team members in the Centralized Services department are creating a memorable and positive patient experience.
Previous experience in a supervisory or management role is required, with experience in patient access and revenue cycle preferred.
We invite you to explore our Planetree-certified organization (www.columbiamemorial.org) and consider an opportunity to join us. When you do, we believe you will fall in love with our charming and family-oriented coastal community.
See above
See above
See above