Nursing Department Manager-Inpatient-Correctional Health Services, Stockton, CA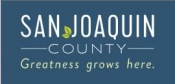 View the Website
San Joaquin County
Manager
Stockton, CA
November 19, 2018
THE DEPARTMENT
Correctional Health Services (CHS), is a division of the Health Care Services Agency. CHS provides an array of services including medical, dental, and mental health care to inmates and juveniles of the County's adult and juvenile detention facilities based on community standards and in accordance with Title XV of the California Code of Regulations.
THE POSITION
Under direction, manages Correctional Health Services inpatient unit; performs professional nursing care and treatment of the physically and mentally ill.
This management level class is responsible for the management of a 24 hour nursing service unit and for coordination of the unit with other departments or services. Employee will be responsible for overall management of the Correctional Health Service Nursing Division including the evening and night shift.
COMPENSATION PACKAGE
Monthly Base Salary:
$9,934 - $12,072
In addition to the base salary, the County offers an excellent benefit plan which includes a county contribution to health insurance, dental and vision insurance plans. Other benefits offered by the County include:
A 1% employer contribution to the County's 457 Deferred Compensation Plan.
5% Educational Supplemental for specific credentials
Longevity pay (7.5%, 10%)
40 hours of educational leave
1937 Retirement Act plan with reciprocity with CALPERS.
125 Flex Spending Benefits Plan.
12 days sick leave annually with unlimited accumulation.
15 days of vacation leave (20 days after 10 years and 23 days after 20 years).
10 days administrative leave per year.
4 flexible holidays per fiscal year
MINIMUM QUALIFICATIONS
Experience: Four years of progressively responsible experience as a registered nurse in an acute care facility including one year of full-time supervisory or charge experience.
Substitution: Possession of a Bachelor's Degree in Nursing, Health Science, Business Administration or other closely related field may be substituted for one year of the required non-supervisory experience.
Licenses and Certificates: Current registration as a nurse in the State of California.
APPLICATION & SELECTION
Completed application package including supplemental application must be submitted to the Human Resources Division by the final filing date:
Final Filing Date: Until Filled
Apply Online Today:
Website: http://www.sjgov.org/department/hr
Or submit your application, supplemental and resume to:
San Joaquin County Human Resources
ATTN: Kurt Shigematsu
44 N. San Joaquin Street Suite 330
Stockton, CA 95202
Tel: 209.468.6099 Fax: 209.468.0508
See above
See above
See above