Director of Operations - Outpatient SUDS, Portland, OR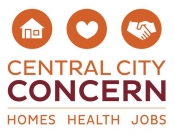 View the Website
Central City Concern
Director
Portland, OR
November 21, 2018
Central City Concern is a non-profit organization whose mission is to provide comprehensive solutions to ending homelessness and achieving self-sufficiency. CCC provides many services, such as addiction treatment, employment, housing, mental health, primary care, and other related culturally specific services, to a diverse population. As an agency deeply rooted in recovery, part of our policy and commitment to a drug and alcohol-free workplace includes post-offer, pre-employment drug screens.
TITLE: Director of Operations - Outpatient SUDS
DEPARTMENT: Substance Use Disorder Services
SCHEDULE: Monday-Friday 8am-5pm
SALARY: DOE
SUMMARY: The Director of Operations - Outpatient SUDS is responsible for optimizing the operational, financial, and programmatic excellence of the services provided by the CCC SUDS department's Outpatient Substance Use Disorder Services, in partnership with the Medical Director. This includes leadership of the Central City Concern Recovery Center and the Eastside Recovery Center, licensed outpatient substance use disorder programs providing individual and group SUD and integrated mental health therapy, peer services, and medication-assisted treatment to more than 1,400 patients annually.
The Director of Operations - Outpatient SUDS, in partnership with the Medical Director, is responsible for general operations of these facilities. In addition to providing comprehensive oversight and leadership, the Director of Operations is responsible for ongoing development, maintenance, and improvement of outpatient SUD program infrastructure and systems, using evidence-based and data-driven means. The Director of Operations - Outpatient SUDS collaborates effectively with the SUDS leadership team to continuously improve outcomes, experience, and efficiency; and with the Health Services leadership team to continuously improve integrated of services across the CCC Health Services continuum.
MINIMUM QUALIFICATIONS:
Minimum of five years of progressively responsible experience in health care operations or health care business management; experience with substance use disorder services strongly preferred.
Undergraduate degree in health, business, or public administration, health sciences, public health, or related field; master's degree strongly preferred.
Must pass a pre-employment drug screen, TB test, and background check.
Physical ability to bend, stoop, kneel, squat, twist, reach, pull and lift heavy objects.
Ability to climb stairs several times a day.
Must adhere to agency's non-discrimination policies.
Ability to effectively interact with co-workers and clients with diverse ethnic backgrounds, religious views, political affiliation, cultural backgrounds, life-styles and sexual orientations and treat each individual with respect and dignity.
Check out the full job description and apply at:
Central City Concern is an EQUAL OPPORTUNITY EMPLOYER and does not discriminate against applicants on the basis of race, gender, protected veteran's status, disability, or any other protected class. Applicants seeking reasonable accommodation can contact the Human Resources department at 503-294-1681.
See above
See above
See above