Principal Trainer - Revenue Cycle, Vancouver, WA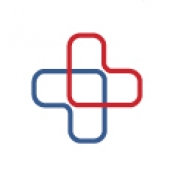 View the Website
The Vancouver Clinic
Professional
Vancouver, WA
November 28, 2018
Principal Trainer - Revenue Cycle
Evergreen, Vancouver, WA
Under the direction of the IS Applications Learning and Development Manager, and in coordination with the Director of Patient Financial Services, develop and implement training programs associated with, but not limited to, Revenue Cycle applications and Central Billing Office (CBO) Patient Accounts operations.
A Principal Trainer is responsible for instructional design and curriculum development, as well as the delivery of training content to a variety of audiences at the Vancouver Clinic including Leadership, Providers, and Front and Back Office Staff. Principal Trainers will also evaluate effectiveness of training and provide feedback to management and leadership.
ESSENTIAL FUNCTIONS AND RESPONSIBILITIES
Schedule and deliver small to medium sized training sessions as needed for End Users including CBO Leadership, and Staff, as well as Operational Staff and/or Providers via classroom, group session, or one-on-one format.
Work cross-functionally with Cadence/Prelude, and/or EpicCare Ambulatory Principal Trainers to ensure consistency within training content.
Design, develop, and deliver training for other CBO related needs, such as payor websites, workflow specific activities/smart texts, and appropriate utilization of adjustment codes.
Design, develop, and deliver soft skills trainings such as communications and customer service skills, etc.
Deliver training for a cross-functional, continuous learning environment & assist in measuring the accuracy, comprehension & effectiveness of training sessions.
Ensure that strategic direction of training aligns with organizational plans.
Demonstrate proficiency in developing & administering training need assessments, analyzing organizational challenges, & developing organizational solutions that have a measurable impact on addressing performance gaps & problems.
Develop targeted training programs as needed.
Manage & maintain multiple concurrent tasks & update Manager of areas that need attention.
Provide ongoing process of collecting feedback, monitoring, & assessment of training needs to identify procedural/protocol deficiencies & provide refresher training to address deficiencies.
Participate in implementing strategies to track & communicate the success of training efforts.
Establish effective working relationships w/ others, both internal & external to The Vancouver Clinic.
In collaboration with management, ensure efficient, effective staff development through delivery of consistent, appropriate training and communication techniques.
Assist in the maintenance of the Patient Accounts Wiki, ensuring that additions/revisions are completed timely and shared with all appropriate audiences.
Meet timeframes for performance while balancing the need to produce high quality work.
Participate in development of written materials for various User groups & high-level audiences, including formal presentations.
Track and maintain training records and test results in accordance with clinical and regulatory requirements, utilizing a Learning Management System.
EDUCATION AND SKILLS
Bachelor's degree desired. Degree in Instructional Design, Education or Adult Learning preferred.
Experience/Certification in Epic Resolute Professional Billing required within 1 year of employment.
Minimum of 3-5 years of professional training development and delivery experience in a corporate training environment.
Experience with eLearning development tools such as Captivate or Articulate Storyline preferred.
Experience in software support desirable.
Experience in providing training programs to employees in a healthcare setting desirable.
Proficiency with standard computer applications such as MS Excel, MS Word, and MS PowerPoint required.
Proven ability to communicate effectively, both in written and oral form.
Proven ability to work as part of a team in a fast-paced environment.
Proven ability to satisfy customers and enhance software usage in a fast-paced.
Working knowledge of a Learning Management System (LMS) preferred
We offer a competitive wage and a comprehensive benefits package which includes insurance programs covering medical, dental, vision, life, long-term disability, paid time off, education reimbursement, and a 401(k) plan. We are proud to be an equal opportunity employer.
See above
See above
See above