Medical Assistant/Research Assistant - 0.5 FTE, Seattle, WA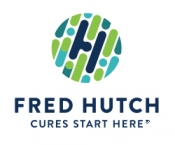 View the Website
Fred Hutchinson Cancer Research Center
Medical Assistant
Seattle, WA
November 28, 2018
The Prevention Center is seeking a Certified Medical Assistant to work as part of a multi-disciplinary research team performing clinical and laboratory procedures for research protocols, as well as administrative tasks, such as form development, sample label production, box mapping and freezer maintenance. Work responsibly, accurately and independently under the supervision of the Prevention Center Research Clinic management. Perform multiple tasks under multiple research protocols with precision. This position requires daily interaction with study participants, physicians, and other health care personnel. Ability to work a variable scheduled is desired.
NOTE: This is a part-time position, 20 hrs/week. Hours can be flexible if desired.
Qualifications
MA-C license in the state of Washington
BLS and ACLS certified
Expertise and certification in phlebotomy with a minimum of two years MA experience
Experience with elderly and cancer patients especially helpful
Experience in blood/urine specimen processing, and "buffy coat" separation in a research setting is preferred
Intermediate computer skills in Word and Excel required
Must have excellent communication skills and bedside manner
Must be able to multi-task quickly, but still maintain a high level of accuracy and precision. Attention to detail is required
Able to navigate within all levels of a complex research organization and respond positively to changing priorities
Must remain composed under pressure and meet deadlines
Our Commitment to Diversity
We are committed to cultivating a workplace in which diverse perspectives and experiences are welcomed and respected. We are proud to be an Equal Opportunity and VEVRAA Employer. We do not discriminate on the basis of race, color, religion, creed, ancestry, national origin, sex, age, disability, marital or veteran status, sexual orientation, gender identity, political ideology, or membership in any other legally protected class. We are an Affirmative Action employer. We encourage individuals with diverse backgrounds to apply and desire priority referrals of protected veterans. If due to a disability you need assistance/and or a reasonable accommodation during the application or recruiting process, please send a request to our Employee Services Center at escmail@fredhutch.org or by calling 206-667-4700.
Please apply on our careers page: https://careers-fhcrc.icims.com/jobs/12210/medical-assistant-research-assistant---0.5-fte/job?hub=7&mobile=false&width=960&height=500&bga=true&needsRedirect=false&jan1offset=-480&jun1offset=-420
See above
See above
See above