Clinical Operations Manager - Wellness & Prevention Center, Seattle, WA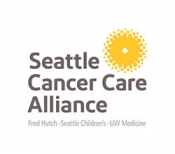 View the Website
Seattle Cancer Care Alliance
Manager
Seattle, WA
November 28, 2018
The Clinical Operations Manager is responsible for planning, directing and controlling the services and daily operations of the SCCA Wellness Center. The SCCA Wellness Center is an extension of the South Lake Union clinic, located on the ajoining Fred Hutch campus in the Arnold Building. Patients are generally low acuity and services are primarily focused in cancer prevention and survivorship related care.
The manager oversees the administrative functions including day-to-day operations, develop and oversee budget, human resources management, and quality assurance activities. This management position collaborates with medical leaders, peers and colleagues at the Seattle Cancer Care Alliance (SCCA) as well as our partner institutions (Fred Hutchinson Cancer Research Center, UW Medical Center and CHRMC) to assure the provision of high quality, patient and family-centered care in an environment that facilitates the conduct of clinical research. Work situations in the clinic range from clinical to managerial and require independent decision-making, analysis, policy and program development, problem and issue resolution and leadership skills.
Required:
Bachelor's Degree in Health Care Administration, Business Administration, BSN, or related field
Licensed Registered Nurse in the state of WA
3-5 years operations experience including 2 years supervisory experience in healthcare
Works well with team members toward a common purpose; reinforces the efforts and goals of the work group; supports the team's decisions regardless of individual viewpoint.
Demonstrates good customer relations skills.
Demonstrated leadership skills
Proficiency in use of standard office computer software programs, equipment and clinical information systems
Preferred:
Bachelor's Degree in Health Care Administration, Business Administration, or related field
Oncology experience
Possesses working knowledge of financial processes, including budget preparation and asset management
Experience in implementing Lean principles and Continuous Process Improvement Methodology
Our Commitment to Diversity
We are committed to cultivating a workplace in which diverse perspectives and experiences are welcomed and respected. We are proud to be an Equal Opportunity and VEVRAA Employer. We do not discriminate on the basis of race, color, religion, creed, ancestry, national origin, sex, age, disability, marital or veteran status, sexual orientation, gender identity, political ideology, or membership in any other legally protected class. We are an Affirmative Action employer. We encourage individuals with diverse backgrounds to apply and desire priority referrals of protected veterans. If due to a disability you need assistance/and or a reasonable accommodation during the application or recruiting process, please send a request to our Employee Services Center at escmail@fredhutch.org or by calling 206-667-4700.
Please apply on our careers page here: https://careers-scca.icims.com/jobs/12397/clinical-operations-manager---wellness-%26-prevention-center/job?hub=7&mobile=false&width=970&height=500&bga=true&needsRedirect=false&jan1offset=-480&jun1offset=-420
See above
See above
See above