Advanced Practice Provider (Psychiatry), Seattle, WA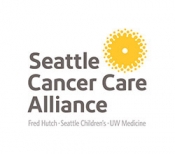 View the Website
Seattle Cancer Care Alliance
Nurse Practitioner or Physician Assistant
Seattle, WA
November 29, 2018
The ARNP/PA-C at the SCCA functions within their scope of practice and collaborates effectively with other disciplines to provide state-of-the-art patient and family-centered mental health care.
Training and experience in the delivery of mental health care including medication management.
Excellent communication and clinical skills necessary to ensure optimum patient care outcomes in a complex care environment
Respectful and ethical in their interactions with staff and patients alike
Skilled clinicians, providing evidence-based diagnosis and management of the acute, symptomatic, and supportive care needs of patients with cancer
Educator to patients, clinicians and staff - able to effectively communicate information about mental health processes, treatments, and management.
Qualifications
PA requirements: minimum of 2 years of experience in a mental health setting required. Prefer candidates with CAQ in Psychiatry
ARNP requirements: minimum of 2 years of experience in a mental health setting and completion of a graduate certificate in Psychiatry/Mental Health NP (or equivalent) required
Graduate of an accredited Physician Assistant or Nurse Practitioner program required
Washington state & DEA licensure required
Strong verbal and written communication skills required
EMR experience required; prefer experience with CPOE
Strong team player with a can-do attitude is a must! Ability to work as part of a multi-disciplinary team is essential
Our Commitment to Diversity
We are committed to cultivating a workplace in which diverse perspectives and experiences are welcomed and respected. We are proud to be an Equal Opportunity and VEVRAA Employer. We do not discriminate on the basis of race, color, religion, creed, ancestry, national origin, sex, age, disability, marital or veteran status, sexual orientation, gender identity, political ideology, or membership in any other legally protected class. We are an Affirmative Action employer. We encourage individuals with diverse backgrounds to apply and desire priority referrals of protected veterans. If due to a disability you need assistance/and or a reasonable accommodation during the application or recruiting process, please send a request to our Employee Services Center at escmail@fredhutch.org or by calling 206-667-4700.
Please apply on our career page: https://careers-fhcrc.icims.com/jobs/12188/advanced-practice-provider-%28psychiatry%29/job?hub=7
See above
See above
See above