Public Health Nurse I/II, Santa Rosa, CA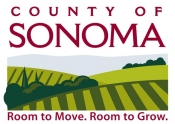 View the Website
County of Sonoma
Nurse
Santa Rosa, CA
December 5, 2018
The County of Sonoma Department of Health Services seeks candidates for
multiple Full-Time Public Health Nurse positions.
Starting salary up to $99,012/Year
Plus, a cash allowance of approximately $600/Month*
What Sonoma County Employment Offers
Working at the County of Sonoma offers expansive opportunities for growth and development, the ability to be a part of a challenging and rewarding work environment, and the satisfaction of knowing you're working to better our communities. Employees can also look forward to excellent benefits* including:
An Annual Staff Development/Wellness Benefit Allowance of $850
Competitive vacation and sick leave accruals, 12 paid holidays, and an additional 8 floating holiday hours per year
County paid premium contribution to several health plan options
County contribution to a Health Reimbursement Arrangement to help fund post-retirement employee health insurance/benefits
May be eligible for up to 8 weeks (320 hours) of Paid Parental Leave after 12 months of County employment
Retirement fully integrated with Social Security
Eligibility for a salary increase after 1,040 hours (6 months when working full-time) for good work performance; eligibility for a salary increase for good performance every year thereafter, until reaching the top of the salary range *Salary is negotiable within the established range. Benefits described herein do not represent a contract and may be changed without notice.
Public Health Nurses (PHNs) provide a wide range of services on behalf of vulnerable families and populations in the community, including:
Systems planning and coordination to ensure access to high quality health care and community resources
Facility reviews and technical assistance to health care agencies, to assure compliance with regulations and optimal quality of service
Disease investigations
Comprehensive case management
Referrals to address the many social determinants of health such as access to food, affordable health care, housing, education, jobs, parenting information, family counseling, health education, legal assistance, and violence prevention/early intervention resources The ideal candidates will be detail-oriented, organized, self-starters with strong communication, customer service, and computer skills. The current positions are within the following programs:
Disease Control
The PHN in Disease Control investigates communicable diseases reported to Public Health by medical entities in fulfillment of title 17 of the health and safety code. This position will be responsible for activities associated with identifying, investigating, and reporting infectious communicable and emerging diseases. The PHN collaborates with Epidemiologists and other programs within the County, and must communicate effectively with community providers, organizations, State and local partners, and diverse populations.
Nurse Family Partnership (NFP)
The PHN in NFP promotes the health and development of vulnerable mothers and children by providing case management, including nursing assessment, diagnosis, planning, and guidance to pregnant and/or parenting women in their homes. With an active caseload of up to 25 clients, this position facilitates access to health care including birth control, teaches parenting skills, presents educational options, and links clients to services by building and maintaining relationships with community resources. Additionally, the PHN builds and models a strength-based, client-centered culture, and promotes public awareness of the program in the community.
Maternal Child Health Field Nursing Program
The PHN in the Maternal Child Health Field Nursing program performs home visits to assess the physical, emotional, social, and environmental needs of women and their families, and to develop a therapeutic relationship with their clients utilizing concepts of reflection and motivational interviewing to maximize positive health outcomes. Additionally, the PHN develops and maintains relationships with community resources to support client referrals.
*Salary is negotiable within established range. Benefits described herein do not represent a contract and may be changed without notice. For more information & to apply online, visit www.yourpath2sonomacounty.org or call 707-565-2331. EOE Apply Now
See above
See above
See above