Clinical Supervisor, Burien, WA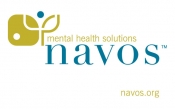 View the Website
Navos
Supervisor
Burien, WA
December 6, 2018
Clinical Supervisor
Adult Services - Heart – Burien, Washington
Join us in being a part of an integrated, cutting-edge approach to mental healthcare: As a Clinical Supervisor you will have the unique opportunity to be a part of an innovative approach that involves integrated clinical tracks and a paradigm changing model of care. The Adult Outpatient Mental Health and Wellness campus has expanded the traditional, one-on-one client-provider model to a comprehensive, integrated, value-measured, multi-provider (medical, behavior change, psychiatric, employment, case management, skills-class, substance abuse) approach. These integrated services are provided under the same roof of a cutting-edge, three story building in Burien, Washington.
Who you are: This is an ideal opportunity for a veteran leader to experience what will be the future of mental health or an ambitious individual who wants to grow into behavioral health leadership. The Clinical Supervisor is responsible for providing clinical and administrative support and strategy. The position also allows for carrying a part-time case load. Under the direction of the Program Manager, responsibilities include: supervising clinical staff and interns, reviewing/approving time sheets, managing UR functions, assisting in program development and implementation, attending meetings within and outside agency, helping manage day to day site functions, and actively collaborating with with community agencies.
Knowledge, Skills and Abilities:
Professional interest and commitment to the mentally ill and in the development of systems of care for the mentally ill.
Exceptional organizational skills.
Commitment to a multidisciplinary team approach to treatment and care of consumers.
Able to interact with and supervise team members in a collaborative manner.
Able to use sensitivity, tact and respect with clients; as well as firmness when necessary.
Solid knowledge of theories of human behavior, personality development and psychological and physical cause of mental disorders.
Knowledge of principles and techniques of group and individual therapy and experience; understanding of principles and methods of intervention.
Familiarity with Washington Administrative Code regulations and professional standards governing the treatment of mentally ill consumers.
Education, Experience, and Certification:
Minimum of 2 years' experience as a fully licensed clinician.
Active Washington State licensure required.
Master's degree in one of the Behavioral Sciences from an accredited program.
At least 1 year supervisory experience with seriously and persistently mentally ill adults.
Valid Washington States driver's license.
Computer literacy.
What we can offer you: A unique learning opportunity and the chance to be a part of a multi-disciplinary team that encourages growth, creative thinking, and contemporary learning. Excellent medical, dental, vision, 401k, 22 days paid time off and 8 paid holidays in your first year with Navos!
Physical Abilities: May involve lifting, pushing, pulling, twisting, and stooping requiring upper and lower body strength. Lifting up to 15 lbs. may be required without assistance.
About Navos: At Navos, we offer a healing home for children, young people and adults who may be underserved, overlooked or otherwise at risk of falling through the cracks. Our mission is to transform the quality of life for people vulnerable to mental illness and substance abuse disorders by providing a broad spectrum of care. We believe that diversity, inclusion and equity are vital to living our values and achieving our mission.
Navos is an Equal Opportunity Employer. All qualified applicants will receive consideration for employment without regard to race, color, religion, sex, national origin, disability status, protected veteran status, sexual orientation, gender identity or any other characteristic protected by law.
See above
See above
See above