Manager Business Surgical Services, Tucson, AZ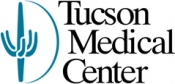 View the Website
Tucson Medical Center
Manager
Tucson, AZ
December 11, 2018
Manager Business Surgical Services
SUMMARY:
Analyzes and plans for financial viability and oversees system-wide financial and business operations for surgical services. Educates, promotes development and consults with surgery leadership staff in the utilization of TMC financial software applications, budgetary processes and the proactive analysis of overall business performance. In partnership with surgical services leadership, develops new business proposals and service-line plans to optimize capacity, volume growth, physician relationships, budgetary compliance, productivity, return on investment (ROI) and the analysis of key surgical programs. Supports clinical leadership goals in advancing clinical practice, promoting operational efficiencies and implementing special projects to track and trend targeted quality indicators, promote data-based decision making and ensure measurable patient care outcomes. Supervises non-clinical personnel assigned to designated business office roles and responsibilities in the Surgical Services department, including functions of surgical scheduling, journaling, billing and coding, preference card and data-entry, internal materials/supply chain management resources and assigned secretarial/support personnel.
MINIMUM QUALIFICATIONS
EDUCATION: Bachelor's degree in business or other relevant field; Master's degree (MBA, MHCA, MSN or other relevant business post-graduate education) preferred.
EXPERIENCE: Five (5) years of healthcare financial experiences; five (5) to seven (7) years of healthcare/surgical financial and management experience preferred.
LICENSURE OR CERTIFICATION: None required.
KNOWLEDGE, SKILLS AND ABILITIES:
Knowledge of financial transactions and proper allocation, including benchmarking of Surgery indicators.
Knowledge of budgeting systems and evaluating variances.
Knowledge of financial value analysis and projections to determine future value or cost benefit analysis of a product, program or project. Ability to create financial forecasts and budgets (capital and operational); ability to identify positive or negative variances from expected outcomes.
Skill in preparing detailed financial reports, business proposals, education, training and development.
Skill in evaluating accounting systems and ensuring costs are properly allocated.
Skill in maintaining system to evaluate value, ROI, and preparing detailed reports for presentation to management.
Ability to read, analyze, and interpret general business periodicals, professional journals, technical procedures, or governmental regulations.
Ability to effectively present information and respond to inquiries or complaints from employees, patients and/or their representatives, and the general public. Skill in facilitating interdisciplinary groups and encouraging collaboration.
Ability to work with concepts such as fractions, percentages, ratios, proportions and basic statistical operations, and to apply mathematical operations to solve or analyze job-related situations.
Ability to solve problems, collect data, establish facts, and draw valid conclusions.
Ability to interpret an extensive variety of technical instructions in mathematical or diagram form and deal with several abstract and concrete variables.
Ability to perform at a high level with regard to a spreadsheet and/or database application.
See above
See above
See above