Emergency Registered Nurse (Multiple Opportunities), Aberdeen, WA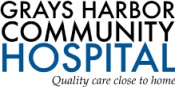 View the Website
Grays Harbor Community Hospital
Registered Nurse
Aberdeen, WA
December 12, 2018
RN / FT .9 / DAYS / R-2
Category: Emergency Department
Department: Emergency Dept.
Status: Full Time .9
Schedule: 6:30am - 7:00pm / .9 FTE
Description:
Position Summary:
The Registered Nurse provides professional nursing care in collaboration with members of the healthcare team in the ongoing assessment, planning and treatment of patients and families.
The RN utilizes resources wisely while promoting physical, spiritual, and emotional well-being reflective of the philosophy and standards at Grays Harbor Community Hospital.
The RN maintains accurate and complete documentation of nursing services with time efficiency, completing all tasks of paperwork and direct care.
The RN provides all aspects of critical thinking and overall quality of care to the patients and families creating a partnership of culture, care, staff, and family.
The RN serves as a patient advocate.
The RN is expected to exercise competency in judgment, decision-making, implementation of nursing intervention, delegation of functions or responsibility, and administration of medications and treatments prescribed by legally authorized persons.
Job Requirements:
Current WA State RN license.
Two (2) years recent emergency department experience preferred; must have current BLS and ACLS certification.
Must obtain TNCC and Pals certification within 6 (six) months of hire.
Must be willing to work as relief charge nurse, previous charge nurse experience preferred.
See above
See above
See above