Financial Controller, Othello, WA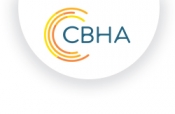 View the Website
Columbia Basin Health Association
Accounting/Finance
Othello, WA
December 12, 2018

TITLE Financial Controller
DESCRIPTION
Primary Accountability
Responsible for the Accounting Department staff, ensuring all financial information collected in the general ledger is accurate and complete. Prepares financial statements in accordance with GAAP, annual Medicaid and Medicare cost reports, annual UDS report, and Organization's annual budget.
Description of Primary Responsibilities
Responsible for Fiscal management

Develops and maintains spreadsheets and financial records with current information on cash and investment balances
Monitors cash flow to accurately predict the need for cash or a surplus
Maintains records tracking credit card and line of credit balances
Maintains Fixed Asset Ledger and oversees preparation of monthly depreciation

Responsible for Financial Reporting

Ensures timely and accurate preparation of month end entries
Prepares work papers for annual fiscal audit
Engages with year-end Auditors to determine applicability of new accounting standards to the Organization's Financial Statements
Ensures internal financial statements match year-end audited statements
Evaluates financial reports for applicability of GAAP Standards
Prepares regular statements for the CEO, CFO, and the Board of Directors
Prepares monthly Statement of Cash Flow
Ensures required Federal, State and Local tax reports are filed properly

Responsible for Supervising the Accounting Department

Oversees Staff Accountants, Payroll, Accounts Payable, Purchasing
Maintains monthly department schedules
Ensures consistent coverage of departmental duties
Provides a desirable work environment to promote high morale and job satisfaction
Provides performance feedback to staff on a regular basis

Responsible for the Organizational General Ledger

Reviews and posts Accounts Payable batches
Maintains the Chart of Accounts with accurate definitions
Assumes primary responsibility for all information contained in the general ledger
Develops and implements procedures to evaluate and approve all financial information prior to posting in the general ledger
Reviews, investigates and corrects errors and inconsistencies in financial data
Ensures Accounting Systems software upgrades occur with minimal disruption to workflow in order to keep systems current
Maintains a Balance Sheet account reconciliation plan

Responsible for the Purchasing Department function

Manages the Electronic Requisition software
Ensures adequate supply inventories are maintained
Provides support to the Purchasing Clerk

Other duties assigned

Completes electronic transfers to the bank – payroll and accounts payable
Serves as backup to payroll processing and bonus calculations
Serves as backup to Revenue Accountant
Supports UDS and cost report preparation
POSITION REQUIREMENTS
Professional and Technical Knowledge:
Possesses knowledge and training in the field of Business Administration at the equivalent of a Bachelor's Degree with emphasis in Finance or Accounting.
Possesses a Certified Public Accountant designation and five (5) years of experience in a similar role or ten (10) years of experience in a similar role.
Possesses familiarity with the processes and operations performed in an Accounting Department with general ledger knowledge.
Familiar with established Generally Accepted Accounting Principles (GAAP), accounting standards, and procedures.
FULL-TIME/PART-TIME Full-Time
SALARY: DOE
REPORTS TO: Chief Financial Officer
SUPERVISES: Staff Accountants, Accounting Clerks, Purchasing Agents and Central Service Distribution Technicians
CLOSE DATE
OPEN DATE 7/3/2018
LOCATION Othello Clinic
See above
See above
See above