Registered Nurse, Othello, WA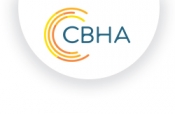 View the Website
Columbia Basin Health Association
Nurse
Othello, WA
December 12, 2018

Registered Nurse
Summary
The Registered Nurse is responsible for ensuring smooth patient flow while preparing for treatment, testing and examination by a Provider; assists with connecting patients to ancillary services, maintaining services, maintaining work area and exam rooms, stocking supplies and medications and other duties as assigned.
Loan Forgiveness Available!
Requirements
Professional and Technical Knowledge
Possesses a high level of written and verbal communication skills, computer skills, and mathematical skills typically acquired through completion of a high school program.
Demonstrates a thorough knowledge of medical terminology/anatomy.
Demonstrates thorough knowledge of all nursing policies and procedures.
Possesses knowledge of uses and effects of medications and narcotics.
One year experience in a clinical setting preferred.
Ability to work under the full scope of practice that is outlined for an RN graduate of an accredited School of Nursing in accordance with regulations governing the state of Washington.
Ability to possess a current RN License.
Ability to possess a current BLS Healthcare Providers card
HOW TO APPLY
QUESTIONS?
Contact us at HumanResources@cbha.org
See above
See above
See above