Dental Program Director, Othello, WA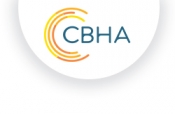 View the Website
Columbia Basin Health Association
Dentist
Othello, WA
December 12, 2018

Dental Program Director
Overview
This position manages, directs and supports CBHA's dental programs and provides leadership and oversight of clinical practices, regulatory compliance, safety and standards of care, peer review and credentialing. This position is also responsible for the administrative practices relevant to the clinic in the absence of the Chief Clinical Officer (i.e., the Chief Operations Officer shall be responsible for the business administration in the absence of the Chief Executive Officer).
At Columbia Basin Health Association (CBHA) we never have to wonder whether the work we do is worthwhile. Each day we see victories and successes, big and small, in the lives of people who count on us.
Partner with Columbia Basin Health Association (CBHA) for a rewarding career. Your dream to promote health and wellness, work with passionate people, and feel accomplished for doing important work while earning a reasonable paycheck is possible with us. Be a part of a healthcare movement as you grow your career. The size and culture of the organization provides an opportunity to work closely with leadership, lead initiatives, and see the results of your hard work. You ability to make an impact is limited only by your passion and creativity.
Responsibilities
Clinical (80%):
Evaluates the current health and condition of patient's teeth to determine diagnosis of dental condition, if any
Informs patient on how to prevent dental problems and keep their teeth and mouth as healthy as possible
Completes treatment on affected gums, decayed and fractured teeth, and perform tooth removal for cases where there are high levels of decay
Considers treatment methods and explains the options with the patient to determine which works best for them based on their situation
Keeps all equipment functional and clean
Complete dental charting consistent with timelines outlined in company policy
Monitors and evaluate any x-ray images for any part of the patient's oral cavity
Refers patients to orthodontists or other dental specialist for more advanced procedures and care
Administrative (20%):
Develops, maintains and implements formal clinic policies and procedures; guide dentists and professional staff to deliver consistent standards of care according policies and assuring clinical practices are above reproach and of the highest quality
Evaluates the professional staff to insure performance goals related to production, clinical quality and regulatory compliance
Provides clinical oversight for CBHA hosted clinical student rotations and residencies
Collaborates with Chief Clinical Officer to develop nationally recognized dental quality program focused on providing timely, effective, efficient, equitable, patient-centered, and safe care
Collaborates with the Chief Operations Officer and other clinic management to ensure smooth operation of clinic and programs including staffing and patient visit ratios, scheduling, cost-benefit of programs; advise on facilities and equipment purchases and repairs
Evaluates effectiveness of all Dental Staff department programs, analyze trends and implement changes as required
Ensures continued accreditation with regulatory organizations
Provides consultation to health care providers as needed to facilitate problem-focused studies of patient care, which may include advice and support for clinical/legal implications of quality issues.
Directly participates in recruitment of dental personnel
Represents CBHA at community events as requested
Qualifications
Professional and Clinical Knowledge:
Graduation from an accredited Dental school, maintaining authoritative skill and knowledge in the principles of sound dental practice. Able to teach dental personnel the base of knowledge necessary when preparing to fulfill a career in Dentistry.
A thorough understanding of the theory and practices of healthcare, typically acquired through completion of a Master's Degree program with a major or concentration in Business Administration from an accredited college or university. Training and experience can be substituted for formal education, depending on the nature and duration.
Familiar with advancements in information privacy strategies and technologies to ensure practice adaptation and compliance.
Possesses a high level of supervisory skill and expertise, including the management and development of multiple staff members performing jobs of varying responsibility and level, typically not acquired in less than five years of professional staff management experience.
Technical Skills:
Possesses knowledge in science of oral health
Possesses manual dexterity and a steady hand
Possesses ability to concentrate for long periods of time
Possesses the ability to use specialist equipment
Possesses knowledge of statistics, data collection, outcome measurements and ability to prepare and interpret data in complex documents, including tables, charts, graphs and other elements
Ability to utilize software relative to formation of letters, graphs, and other documents as necessary to perform operational duties
Ability to develop sophisticated presentations in Microsoft PowerPoint, including the use of embedded objects, transitions and other elements
Communication Skills:
Job duties require the employee to effectively communicate complex and/or technical information to co-workers and others
Employees are required to negotiate resolutions to complex situations which may be inherently adversarial
Employees must determine appropriate methods of communicating information through the use of tables, graphs, charts and other visual forms
Duties require preparation and execution of presentations to large groups
Speaks clearly and persuasively in a positive or negative situation; listens and gets clarification, responds well to questions; participates in meetings
Be able to communicate effectively in a professional manner
See above
See above
See above