Public Health Nurse I, Santa Rosa, CA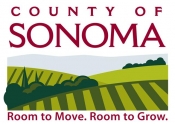 View the Website
County of Sonoma
Nurse
Santa Rosa, CA
December 13, 2018
The County of Sonoma Department of Health Services seeks candidates for a Part-Time Public Health Nurse in their Nurse Family Partnership (NFP) Program.
Starting Salary up to $47.44/hour plus a cash allowance of $3.45/hour and an additional bilingual premium of ninety cents $.90/hour*
The Public Health Nurse (PHN) in NFP promotes the health and development of vulnerable mothers and children by providing case management, including nursing assessment, diagnosis, planning, and guidance to pregnant and/or parenting women in their homes. With an active caseload of up to 25 clients, this position facilitates access to health care including birth control, teaches parenting skills, presents educational options, and links clients to services by building and maintaining relationships with community resources. Additionally, the PHN builds and models a strength-based, client-centered culture, and promotes public awareness of the program in the community.
*Salary is negotiable within established range. Benefits described herein do not represent a contract and may be changed without notice. For more information & to apply online, visit www.yourpath2sonomacounty.org or call 707-565-2331. EOE Apply Now
See above
See above
See above