Medical Director, Bakersfield, CA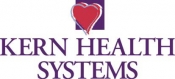 View the Website
Kern Health Systems
Medical Director
Bakersfield, CA
January 4, 2019
Medical Director
Kern Family Health Care, Bakersfield, California, United States of America Req #1300
We appreciate your interest in our organization and assure you that we are sincerely interested in your qualifications. A clear understanding of your background and work history will help us potentially place you in a position that meets your objectives and those of the organization. Qualified applicants are considered for positions without regard to race, color, religion, sex (including pregnancy, childbirth and breastfeeding, or any related medical conditions), national origin, ancestry, age, marital or veteran status, sexual orientation, gender identity, genetic information, gender expression, military status, or the presence of a non-job related medical condition or disability (mental or physical).
Position Summary
The Medical Director will provide clinical leadership and guidance in the development and measurement of the strategic approach to quality, performance improvement, and patient satisfaction, and safety. As determined by the plan Chief Medical Officer, the Medical Director assists in short and long range program planning, total quality management (quality improvement) and external relationships, as well as, develops and implements systems and procedures for all medical components of health plan operations.
In collaboration with the Chief Medical Officer and others, the Medical Director creates and implements health plan medical policies and protocols. The Medical Director monitors provider network performance and reports all issues of clinical quality management to the Chief Medical Officer and Quality Improvement Committee.
Additionally, he or she represents the health plan on various committees and routinely reports to the Board of Directors on credentialing and re-credentialing of network providers. The Medical Director provides medical oversight into the medical appropriateness and necessity of healthcare services provided to Plan members and is responsible for meeting medical cost and utilization performance targets.
Essential Duties and Responsibilities:
Under direction of the Chief Medical Officer:
Serve as a member of the following committees of the KHS Board of Directors: Physician Advisory Committee; Pharmacy and Therapeutics Committee; Quality Improvement Committee, Grievance Committee and Utilization Management Committee (Serve as Chairperson of these committees as delegated by CMO). Attend committee meetings as scheduled
Participates in carrying out the organization's mission, goals, objectives, and continuous quality improvement of KHS
Is responsible for monitoring and controlling the appropriate utilization of health care services in order to achieve high quality outcomes in the most cost effective manner
Provides physician leadership to KHS staff and health care providers
Represents KHS in the medical community and in general community public relations
Participates in the implementation of the KHS Credentialing Program
Responsible for implementation and refinement of KHS Quality Improvement Plan and the Utilization Management Plan
Direct and facilitate educational campaigns and performance improvement projects directed toward improving patient care and reducing unnecessary resource utilization
Lead and/or attend and actively participate in meetings and committees as assigned by the CMO
Obtains support of the medical community for QI, UM, DM and CM programs
Participates as an effective member of the management team
Performs duties and responsibilities identified for the Medical Director under the Quality Improvement Plan, the Utilization Management Plan, and such other programs/plans that the Board may adopt or as mandated by the Department of Health Care Services or CMS
Directly communicates with primary care physicians and other referring physicians in order to resolve referral issues, research treatment protocols, solicit advice on problem cases, and to assist in development of referral criteria and practice guidelines
Supports, communicates, and collaborates with KHS case managers in order to resolve case management and referral issues
Performs other job related duties as assigned.
Employment Standards:
Licensed M.D. or D.O. in good standing in the state of California
Board eligible or certification in their area of specialty by the American Board of Medical Specialists (ABMS)
MPH, MBA, or MHA Preferred
Certification by the American Board of Quality Assurance and Utilization Review Physicians or the American Board of Medical Management preferred
Minimum of 3 years medical leadership experience in a managed care organization or clinical setting
Minimum of five years of clinical practice experience
History of successful clinical outcomes and ability to analyze data for quality improvement and outcomes
Have an understanding of quality improvement cycle processes and outcome analysis
Expertise in healthcare delivery systems and quality performance improvement initiatives
Basic competency in email, word processing, Excel and internet programs
Good manual and finger dexterity is needed; up to 75 percent of working time may be spent using a computer keyboard
Vision, hearing, speaking: must have good visual acuity and depth perception to operate the computer system; speaking and hearing are essential to the communication needs of the position
May be requested on occasion to travel to conferences and meetings as an organization representative. Must be able to make arrangements to attend these as required
We are an equal opportunity employer, dedicated to a policy of non-discrimination in employment on any basis.
See above
See above
See above