Behavioral Health Medical Director, Santa Rosa, CA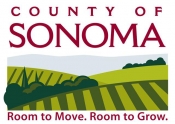 View the Website
County of Sonoma
Medical Director
Santa Rosa, CA
January 28, 2019
The County of Sonoma is seeking an experienced and mission-driven leader to serve as the next Behavioral Health Medical Director.
Starting Salary Up To $237,138/Year, a cash allowance of approximately $600/Month, and a comprehensive benefits package
The Behavioral Health Medical Director
Reporting to the Behavioral Health Division Director, the Behavioral Health Medical Director plans, organizes, and manages the medical services component of the Division. As a member of the senior management team, the position assists in determining the Division's strategy for the type and quality of clinical services, service philosophy, system design, and financial planning; provides leadership for the Division's primary care and behavioral health integration initiatives; supervises the practice of Division medical staff; and oversees the compliance of behavioral health medical providers and services with applicable community standards of care, state and federal laws, and other regulatory requirements.
The Behavioral Health Medical Director provides clinical consultation and leadership to Division staff, acts as a liaison with community partners, actively participates in the Division's Quality Assurance and Quality Improvement processes, organizes and directs utilization management processes, directs the division's in-service staff training program, conducts performance evaluations, and oversees the recruitment and hiring of medical staff in collaboration with the division's managers.
Applications are accepted on-line at: www.yourpath2sonomacounty.org. Paper applications may be submitted by person, fax (707-565-3770), email, or through the mail. All applications and appropriate supplemental information as outlined in the job bulletin must be RECEIVED by the time and date specified on the first page of this job announcement. Applications received after the recruitment closes will not be accepted.
Continuous recruitments may close without notice at any time that a sufficient number of qualified applications have been received. Applications received after the recruitment closes will not be accepted.
For more information & to apply online, visit www.yourpath2sonomacounty.org or call 707-565-2331. EOE Apply Now
See above
See above
See above