Deputy Director of Grassroots Advocacy, Sacramento, CA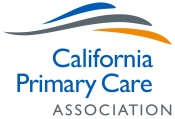 View the Website
California Primary Care Association
Deputy Director
Sacramento, CA
January 30, 2019
Association's Mission: To lead and position community clinics, health centers and networks through advocacy, education, and services as key players in the health care delivery system to improve the health status of their communities.
Summary of Position: Serve as lead on advocacy with a specific focus of building a grassroots infrastructure in partnership with the regional health center consortia and involving 7 million patients. Additional responsibilities include supporting the work of CaliforniaHealth+ Advocates donor campaigns. Deputy Director of Grassroots Advocacy will help to position CPCA and the Advocates as a leader in the California health care industry and advance the mission of community health centers.
Primary Responsibilities:
Serve as the lead staff on advocacy strategies and campaigns on behalf of community clinics and health centers.
In partnership with the Director of Government Affairs, the Government Affairs team, and the regional consortia develop and lead strategies to create a culture of sustained advocacy across the health center network.
Formulate and lead advocacy campaigns to support the legislative and budget priorities of health centers.
Strengthen and expand the voter education and engagement infrastructure for the health center network.
Oversee primary lobbying/advocacy opportunities including Day at the Capitol, P&I, and National Health Center Week.
Manage and oversee staff in the Government Affairs team.
Represent the Association with coalitions and build new and strengthen existing relationships in priority areas.
Working with the communications team, provide timely and thorough updates to members including but not limited to weekly updates, website and newsletters.
Partner with Association staff on the execution of the strategic plan.
Assist with grant development and grants management.
Staff committees, taskforces or workgroups as assigned.
Serve as a resource for membership in assigned policy areas.
Additional Responsibilities:
Adhere to all Association policies and procedures.
Meaningful participation in all staff meetings.
Participates in Association events and represent the Association as requested.
Other duties as assigned.
Skills and Talents Required:
Excellent written, oral and analytical skills.
Knowledge of state legislative and regulatory process.
Knowledge of advocacy software and tactics.
Knowledge of and sensitivity toward diverse cultures.
Knowledge of public health and community oriented primary care principles, practices and delivery systems
Leadership and management skills.
Multi-directional communication.
Excellent time management and organizational skills.
Proficient in Windows-based computer applications and computer research skills.
Ability to:
Manage multiple tasks.
Establish rapport with staff members and others in business and community settings.
Effectively work in teams and independently.
Resolve conflicts in a precise and timely manner.
Bachelor's degree required with a Masters in Public Health, Public Administration, Public Policy or Juris Doctor desired. Five years of experience in policy, advocacy and/or program management required.
To Apply: Submit cover letter, resume, and professional references in MS Word format to jobs@cpca.org or FAX 916-440-8172.
See above
See above
See above