Psychiatric Nurses (Multiple Opportunities), Santa Rosa, CA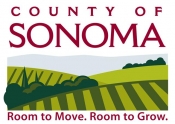 View the Website
County of Sonoma
Nurse
Santa Rosa, CA
January 31, 2019
The Department of Health Services seeks motivated, experienced, Behavioral Health Registered Nurses for full-time, part-time, and Extra-Help positions
Starting salary up to $47.19/Hour plus a cash allowance of $3.45/Hour, and a competitive total compensation package!*
What Makes Sonoma County a Great Choice
Working at the County of Sonoma offers expansive opportunities for growth and development, the ability to be a part of a challenging and rewarding work environment, and the satisfaction of knowing you're working to better our communities. You can also look forward to excellent benefits* including:
An annual Staff Development/Wellness Benefit allowance up to $600 and ongoing education/training opportunities
Competitive vacation and sick leave accruals, 12 paid holidays, and an additional 8 floating holiday hours per year
County paid premium contribution to several health plan options
County contribution to a Health Reimbursement Arrangement to help fund post-retirement employee health insurance/benefits
Retirement fully integrated with Social Security
May be eligible for up to 8 weeks (320 hours) of Paid Parental Leave after 12 months of County employment
Eligibility for a salary increase after 1,040 hours (6 months when working full-time) for good work performance; eligibility for a salary increase for good performance every year thereafter, until reaching the top of the salary range
* Salary is negotiable within the established range. Benefits described herein do not represent a contract and may be changed without notice.
About the Positions
Psychiatric Nurses work on multi-disciplinary teams, providing medication education and adherence support services, mental status examinations, treatment planning, crisis intervention, and medical case management. These services are provided in close collaboration with psychiatrists, case managers, primary care doctors, pharmacies, and laboratory services.
The ideal candidates will possess:
Experience providing medication management services and psycho-education to clients in a recovery-oriented, public health setting
The ability to work collaboratively with a multidisciplinary team in a fast-paced environment
Knowledge of best practices in psychiatric nursing
Familiarity with the recovery model
A strong desire to work in the public behavioral health system of care
The ability to work evenings, weekends, and holiday shifts
For more information & to apply online, visit www.yourpath2sonomacounty.org or call 707-565-2331. EOE Apply Now
See above
See above
See above