Chief Financial Officer, Anchorage, AK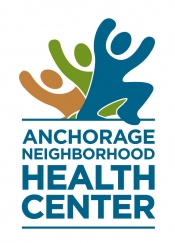 View the Website
Anchorage Neighborhood Health Center
Chief Financial Officer
Anchorage, AK
February 1, 2019
Are you looking to reach the next level in your career as a Chief Financial Officer? The Anchorage Neighborhood Health Center (ANHC) could be the place you've been searching for.
The Anchorage Neighborhood Health Center is recruiting for a Chief Financial Officer (CFO), to join a mission‐driven team of executives.
As the ANHC CFO, you'll provide transformative leadership to a thriving primary care practice that serves nearly 13,000 patients in a year. The Anchorage Neighborhood Health Center is an organization of more than 140 mission‐driven Alaskans, who spend each day making a difference in the lives of our patients. We are looking for a Chief Financial Officer who is passionate about creating a sustainable practice, to serve our community well into the future.
This position will work with a dynamic senior leadership team that is committed to the success and wellbeing of our staff, patients and community. Our Mission is to improve wellness by providing quality compassionate health care, regardless of ability to pay— this is your opportunity to effect positive change by helping to bring that mission to life on a daily basis.
ANHC employees benefit from:
Meaningful work with our community's underserved, on a daily basis
A progressive and supportive team of senior leaders committed to excellence
An organizational culture that prioritizes employee well‐being and development
A competitive compensation and benefits package
Take the next step and apply online by visiting our website https://www.anhc.org/careers. Applications must include cover letter and resume.
CHIEF FINANCIAL OFFICER
SUMMARY OF POSITION: This executive‐level position reports to the CEO and is charged with providing strategic leadership, management and direction in all areas related to ANHC finances. This includes the development/administration of accounting and financial policies on finance, accounting, insurance, grants, internal controls, budget, auditing, payroll, benefits, and claims processing.
QUALIFICATIONS: A bachelor's and/or master's degree in Finance, Accounting or Business Administration. C.P.A. credential is preferred but not required. A minimum of 8 years' experience in the accounting and finance sector is required, with at least 5 years of supervisory experience. Community Health Center experience is preferred.
HIRING RANGE: DOE
See above
See above
See above