Chief Executive Officer, Tucson, AZ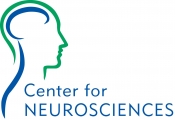 View the Website
Center for Neurosciences
CEO/ED/Administrator
Tucson, AZ
February 2, 2019
THE CENTER FOR NEUROSCIENCES, home to Southern Arizona's largest and longest standing group practice dedicated to the treatment of neurological disorders, is searching for a Chief Executive Officer.
Our 40,000 square-foot facility is a comprehensive neurosciences care center. There are 43 clinicians and 125+ employees along with in-house services that include MRI, CT, X-Ray, Electroneurodiagnostics, Interventional Pain Management, Radiation Therapy and Audiology. Additionally, we have a growing research program with substantial patient base and active physician participation.
With our continued growth and goal to provide additional services, we have outgrown our current building and have started plans for a new center. Our new facility will include an ambulatory surgery center, therapy services and neuro-ophthalmology.
The Center for Neurosciences offers a highly competitive compensation package and great benefits that include medical, dental, life insurance and a pension and profit sharing plan with voluntary 401k.
Interested in more information about who we are and what we do? Visit our website at www.neurotucson.com.
Position
This is an opportunity for a dynamic leader to join a thriving comprehensive care practice and provide leadership to enhance strategic growth and promote ongoing success in a unique private practice. The CEO will provide vision and direction that aligns core business functions with the mission and goals of the physicians.
Duties:
Provides leadership and sets direction for all aspects of the organization.
Establishes the tone of the organizational culture.
Focuses on short, medium and long term goals as established by the Board of Directors.
Develops operational budget, along with the CFO, that supports the goals of the organization.
Actively participates in strategic planning processes and development of services.
Stays up-to-date on healthcare trends and key medical practice issues to effectively address operational and strategic processes.
Recruits, develops, and retains qualified staff needed to carry out the mission of CNS.
Works collaboratively with management team to continually ensure administration is aligned with and responsive to the needs of the physicians.
Continually analyzes current staffing, financing, operations, policies, systems and procedures, and develops and implements necessary changes that maximize operational excellence and efficiency.
Maximizes productivity of ancillary services.
Position Requirements:
Minimum 5-7 years of executive level experience in a health care environment.
Graduate from an accredited college or university with a Master's degree in business or health administration.
Proven ability to conceptualize, develop and implement complex projects.
Capable of providing dynamic leadership and creative solutions to challenges.
Effective communicator, both written and oral.
Established track record of strong leadership skills in medical practice administration.
Strong analytical skills and business planning abilities.
Demonstrated understanding of health care reform and health care policies.
Ability to embrace and manage change within a dynamic environment.
Ability to work in a team based environment that places patient satisfaction as the primary focus for measuring success.
If you are interested in joining our team, and meet the stated requirements, please submit your resume to sjargo@neurotucson.com.
See above
See above
See above