CT/MRI Technologist, Portland, OR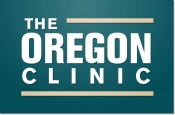 View the Website
The Oregon Clinic, PC
Technical/Professional
Portland, OR
February 8, 2019
Over the past 23 years, The Oregon Clinic has grown from a small group of six medical practices with forty physicians, to one of the largest specialty medicine practices in the country. Today, The Oregon Clinic is a patient-centered, data-driven, professional medical and surgical specialty practice that serves patients throughout the Portland, Oregon metropolitan area and beyond with more than 250 providers spanning over 30 specialties.
For the 5th year in a row The Oregon Clinic is proud to be one of the top ranked Large Employers in Oregon.
Join our Team!
The Oregon Clinic is seeking a full-time CT/MRI Technologist to join our all digital outpatient Imaging Center. The Imaging Center is located near the MAX line in the Gateway area of NE Portland. This position will work four shifts per week with a variable day off for a total of 36 hours per week. Responsibilities include Quality CT imaging while observing proper radiation safety protocols in accordance to ALARA (as low as reasonably achievable), and Quality MR Imaging. Candidate must be knowledgeable and up to date with the most recent magnetic safety requirements. Position is responsible for providing professional and high quality images according to physicians' orders at a level not requiring constant supervision to ensure maximum patient safety and care. Excellent IV skills are required and Toshiba experience is a plus. No call, evenings or weekends. ARRT CT and MRI certification required.
Starting pay range, based on experience: $34.55 - $40.65 per hour
PLUS a $1500 signing bonus paid after 90 days in good standing.
Medical, Vision, and Rx Insurance is 100% paid for by The Oregon Clinic for full-time employees.
Requirements:
Must be ARRT (American Registry Radiologic Technologist)
ARRT CT certification required
ARRT MRI certification required
Five years' experience in the field of MRI with experience using a power injector
Five years' experience in the field of CT with experience using a multidector CT and power injector
Experience in CTA and 3D post processing knowledge
Demonstrated ability to produce high quality images and provide exemplary patient care under minimal supervision
Must be able to work independently or in a team environment
Strong commitment to patient care and privacy guidelines
Additional Benefits:
5% 401K Match + clinic funded pension-type plan
70% Monthly Trimet Pass Subsidy
Company Provided Long Term Disability/Life Insurance/EAP
Access to Pre-tax Medical Spending Account/Dependent Care Account
Employee discounts at Adidas, Sprint, Columbia, Apple, AT&T, and more!
Employee Imaging Discounts
Emergency Assistance while Traveling
This description is intended to provide only basic guidelines for meeting job requirements. Responsibilities, knowledge, skills, abilities and working conditions may change as needs evolve.
The Oregon Clinic is an alcohol and drug-free workplace and an EEO Employer. Offers are contingent on successful completion of drug and background screenings. Please note we follow Federal Guidelines regarding prohibited substances, even for those legal at the state level.
We are an Oregon Benefit Company: An Oregon benefit company is a type of corporation that considers its impact on society and the environment in the business decision-making process, in addition to earning a profit.
Please apply using this link: https://recruiting2.ultipro.com/ORE1000TOCM/JobBoard/453e0dad-f942-424d-b332-7764015eca16/Opportunity/OpportunityDetail?opportunityId=6407493f-1d33-4c97-b6c0-753866dd443d
See above
See above
See above