Site Administrator, Petaluma, CA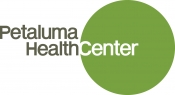 View the Website
Petaluma Health Center
Administrator
Petaluma, CA
February 8, 2019
Job Description:
The Petaluma Health Center's mission is to provide high quality health care, with access for all, in Southern Sonoma County. The Center accomplishes this mission through collaborative, innovative programs, services and referral resources that meet the economic needs of the entire community.
The Petaluma Health Center is an eight-time award winner in the North Bay Business Journal's Best Places to Work for 2017, 2016, 2015, 2014, 2013, 2012, 2011 and 2009 and we were named as one of '2015 Healthiest Companies in the North Bay' by the North Bay Business Journal.
We are a Federally Qualified Health Center (FQHC) that provides primary medical care and mental health services to residents of Petaluma, Rohnert Park, Cotati, Penngrove and surrounding areas. We are organized as a private, non-profit corporation and governed by a consumer and community led Board of Directors.
For more information about us, please visit us at www.phealthcenter.org.
Position Title: Site Administrator, Petaluma Clinic
Summary: The Site Administrator ensures each clinical site provides its patients with the highest quality of clinical services and excellent patient experience in a financially sustainable manner and ensures all provider and support staff members are managed professionally and fairly.
Areas of Responsibility:
Provision of High Quality Care:
Ensures highest quality of clinical services are provided in the medical, behavioral health and wellness departments
Ensures daily staffing ratios support optimal clinical services
Supply of providers meets demand - ensures all shifts are filled every day
Supply of provider support staff meets demand - ensures all shifts are filled every day
Supply of Population Health, HICs, and Referrals support staff meets needs - ensures all shifts are filled every day
Monitors patient flow and patient experience on a daily basis
Continually monitors patient schedules ensuring they are filled appropriately
Monitors patient cycle time, waiting time, use of waiting rooms and lobbies
QI/PI Process:
Ensures site meets all QI goals
Monitors all goals and trends
Takes action when necessary to train
Actively participates in all QI processes
IT and Facility support:
Ensures services are appropriately available to meet clinical support needs of providers and clinical support staff
Ensures services are appropriately available to meet needs of facility for cleanliness, furniture and equipment maintenance
EHR and practice management liaison with IT and Informatics department and ensures all staff are trained
Manages relationship with landlord for services (landscaping/HVAC, etc.)
Risk Management and Compliance:
Addresses, documents, and manages responses to patient concerns, complaints and all types of incidents
Ensures all services are provided in compliance with all laws, regulations, standards, policies and procedures
Supplies - ensures par levels maintained:
Vaccines for Children program administered in compliance with rules/regulations
Works with clinical leadership to order & stock supplies that will help reduce cost and improve clinical outcomes
Waste Management:
Ensures process is performed appropriately and in compliance with all rules and regulations
Emergency Management:
Ensures all staff are trained and knowledgeable of emergency management roles, processes and practice regularly
Manager Responsibilities:
Ensures optimal management and supervision of work and performance of all support staff
Works with staff and managers, and acts as liaison to HR team
Monitors engagement of all staff and works with managers and HR as appropriate
Ensures optimal performance, productivity and patient flow in all departments
Oversees Medical Assistants, Referrals and Health Information support staff for all medical and behavioral health services.
Ancillary services managed by outside organizations, ensuring excellent clinical services, customer service and productivity

Pharmacy (and 340b issues)
Laboratory services
Experience and Skills:
Qualifications: To perform this job successfully, an individual must be able to perform each essential duty satisfactorily. The requirements listed below are representative of the knowledge, skill, and/or ability required.
Education/Experience:
Graduate degree in Management, Business, Public Health or related field required
3 years of progressive leadership to include operational experience
Other Skills and Abilities:
Strong interpersonal skills and ability to work collaboratively with clinical staff and leadership to achieve organization goals
Demonstrates patient centered decision making in the leadership of the health center
Confident, organized, self-motivated problem solver
Exceptional physician relations skills are required.
Exceptional leadership skills and a hands-on visible approach to staff management and interaction are required. Ability to delegate work responsibly
Exceptional financial acumen and operations management expertise are required
Project and change management skills and ability to develop and implement tactical plans to efficiently support teams. An effective consensus builder with strong communication skills
The analytic ability to resolve complex problems requiring the application of management principles
The ability to promote and maintain good interpersonal relationships, and a proficiency in team building, conflict resolution, and group interaction
Proven ability to manage diverse groups of individuals
Language Skills: Ability to effectively present information and respond to questions and requests from patients, co-workers, and others as necessary. Bilingual in English and Spanish, both written and verbal preferred.
Petaluma Health Center is an equal opportunity employer.
Please apply directly through our career page at www.phealthcenter.org.
See above
See above
See above