Assistant Director of Nursing (RN), Cincinnati, OH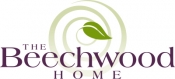 View the Website
Beechwood Home
Nurse Management
Cincinnati, OH
February 25, 2019
Full-time ADON needed 7a - 3p
The Beechwood Home is a 5 Star long- term care facility located in Hyde Park. We specialize in providing high quality long-term care together with restorative services. Our residents participate in therapeutic and recreational activities that assist in their optimal functioning. The Beechwood Home has 80 beds in long term nursing care.
The ideal candidate will be a RN who has worked as a DON or ADON in long-term care for a minimum of 3 years. Must have nursing management experience as well as experience with PCC.
Our facility specializes in caring for residents with MS and other neurological diseases in a long-term care setting. We offer an outstanding compensation and benefits package which includes medical, dental, vision, 403(b) and life/disability insurance for our full-time staff. Full-time and Part-time employees earn PTO.
Beechwood Home is a unique organization made up of employees with special skills and attributes to meet the needs of our residents. Apply today and take advantage of working in a neighborhood style setting that has a family atmosphere. You will enjoy our enthusiastic nursing and administrative teams.
Candidates may call 513-321-4349 with questions.
Job Type: Full-time
Requirements
Candidates must be a RN with a license in the state of Ohio
At least 3-5 years supervisory experience in a hospital or long-term care facility.
Must be mature and demonstrate leadership qualities.
Apply online at www.beechwoodhome.com or mail resume to 2140 Pogue Avenue, Cincinnati, Ohio 45208 or apply in person.
Send resume to bhils@beechwoodhome.com
Call 513-321-4349 with questions
See above
See above
See above