Clinical Nurse BSN - Operating Room, Salem, OR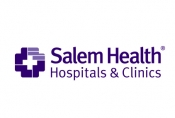 View the Website
Salem Health Hospitals & Clinics
Nurse
Salem, OR
February 25, 2019
Clinical Nurse BSN - Operating Room *** Up to $5,000 sign on bonus!
Job Locations US-OR-Salem
ID 2018-2459
Category Nursing
Position Type Full time
Minimum Salary USD $39.47/Hr.
Maximum Salary DOE
Shift Variable
Work Schedule Variable
Hours Each Week 40.00
Overview
Your Team. Your Choice. Choose Salem Health.
Salem Health does more than provide high quality patient care. It is an organization that commits itself to empowering teams to create, innovate, and dream. We are looking for individuals who can challenge the status quo, raise the bar, and embrace change.
At Salem Health, we want trailblazers, self-starters, and creative thinkers to drive improvement in the health care arena where "patient-centered" is more than just words.
Description/Qualifications
Operating Room RN Qualities
Work in a rewarding fast paced environment with a highly skilled professional team of 160 who perform approximately 14,000 cases per year.
Opportunity to learn skills to practice in a unique nursing specialty.
Provide safe patient centered care delivering positive patient outcomes.
Seeking highly motivated RNs with an interest in continuous improvement, professional development and advancement while working in a collaborative professional environment
Our Nurses work independently and are constantly challenged to think creatively in how to achieve positive patient outcomes, stay current in their practice, and share learnings with team members and other health care colleagues.
"The Operating Room team at Salem Health is a high performing team delivering excellent patient care in a healing and supportive environment within the perioperative setting." ~Michelle Tobias, Nurse Manager
What you'll need
Graduate of an accredited school of Nursing with a Bachelor of Science degree with a minimum of one (1) year experience in a full service acute care operating room required.
Or, ADN with five (5) years direct Operating Room experience in a full service acute care operating room who is eligible and willing to achieve BSN status within two (2) years of hire.
Current and unrestricted Oregon license.
BLS issued by the American Heart Association required.
*** Up to $5,000 sign on bonus!
Closing
As a leader in the local industry, Salem Health offers a generous total rewards package, an empowering culture, and a commitment to the development and growth of our in-house talent. Our work is grounded in respect for people and continuous improvement and we invite you to partner with us to further our mission.
Salem Health is an equal opportunity employer. All qualified applicants will receive consideration for employment without regard to race, religion, color, gender, gender identity, sexual orientation, age, national origin, disability, veteran status, or any other status or condition protected by law.
See above
See above
See above