Credentialing and Provider Data Auditor, Fairfield, CA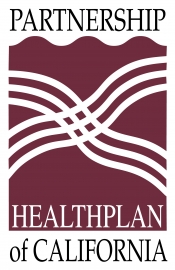 View the Website
Partnership HealthPlan of California
Professional
Fairfield, CA
March 8, 2019
Credentialing and Provider Data Auditor
Job Locations US-CA-Fairfield
Job ID 2018-1205
Category Provider Relations
Overview
To perform activities related to auditing, tracking, and documenting provider data for the Partnership HealthPlan of California (PHC) network. Assist Lead Auditor with training PR staff. Respond to provider inquiries.
Responsibilities
Assist Lead Auditor with key auditing functions for the PR Department to ensure accuracy levels are maintained, including but not limited to:
Credentialing files
Contracted provider changes in all PR data bases/systems
Providers Not on File (PNOFs)
Provider Directory changes
Compile individual staff audit reports.
Contact Providers via phone/email/fax to gather additional data as necessary.
Compile PR department survey results and create reports for various committees.
Work on Special Projects.
Create provider s-systems access, track, log, and audit.
Participate in external delegation audits.
Answer Provider telephone inquires using ACD telephone system.
Research Claims, TAR, and RAF issues.
SECONDARY DUTIES AND RESPONSIBILITIES
Work closely with Lead Auditor and Associate Director to keep them informed on all issues.
Back up other positions as required, including reporting required by Lead Auditor and other duties as necessary.
Assist with completion of other Provider Relations Department tasks as requested.
Qualifications
Education and Experience
High school diploma or equivalent; Associate's Degree or certification in Healthcare processes a plus. Minimum five (5) years healthcare experience preferably in a managed care environment; or equivalent to combination of education and experience. Project coordination experience required.
Special Skills, Licenses and Certifications
Working knowledge of MS Windows related applications and experience with database applications, typing, and 10-key use. Knowledge of managed care concepts, policies, and procedures. Ability to understand, interpret, and prepare documentation related to regulatory requirements. Medical terminology required. Valid California driver's license and proof of current automobile insurance compliant with PHC policy are required to operate a vehicle and travel for company business.
Performance Based Competencies
Excellent oral and written communication skills. Excellent organizational skills with ability to prioritize assignments, maintain accurate records, and meet deadlines. Ability to use good judgment in making decisions within scope of authority and handle sensitive issues with tact and diplomacy.
Work Environment And Physical Demands
Ability to use a computer keyboard and a 10-key calculator. More than 70% of work time is spent in front of a computer monitor. When required, ability to move, carry, or lift objects of varying sizes, weighing up to 30 pounds.
All HealthPlan employees are expected to:
Provide the highest possible level of service to clients;
Promote teamwork and cooperative effort among employees;
Maintain safe practices; and
Abide by the HealthPlan's policies and procedures, as they may from time to time be updated.
IMPORTANT DISCLAIMER NOTICE
The job duties, elements, responsibilities, skills, functions, experience, educational factors and the requirements and conditions listed in this job description are representative only and not exhaustive of the tasks that an employee may be required to perform. The employer reserves the right to revise this job description at any time and to require employees to perform other tasks as circumstances or conditions of its business, competitive considerations, or work environment change.
See above
See above
See above