Senior Business Decision Analyst, Fairfield, CA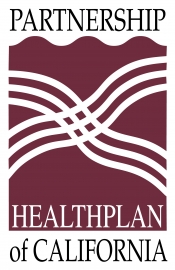 View the Website
Partnership HealthPlan of California
Technical/Professional
Fairfield, CA
March 8, 2019
Senior Business Decision Analyst
Job Locations US-CA-Fairfield
Job ID 2018-1229
Category Accounting/Finance
Overview
To assist in the improvement of PHC's Health Services business processes and systems through the identification, analysis, and recommend actions for improvement. Provides systems support of operating and business goals of the health plan as a whole.
Responsibilities
Analyzes data output from a variety of sources, analyze trends, and develop forecasts.
Develops and maintains in-depth knowledge of the AMISYS data from technical and user perspective.
Develops reports from data warehouse using Business Intelligence software and database applications.
Schedules production reports using business scheduling software.
Conducts needs analysis for data reporting and collection.
Develops databases to streamline various departments workflow.
Develops documentation, training, and support for end users.
Works collaboratively with various departments to identify data needs and create tools and reports as needed for process improvement.
Provides support to end users through identifying, researching, and resolving technical problems as time permits.
Monitors external entity requests for HealthPlan data, assuring that proper information is secured and requests are approved for determination of appropriateness.
Responds to telephone calls, emails, and personal requests for technical support.
Tracks and monitors reported problems to ensure timely resolution.
Provides and carries a cell phone and responds when systems needs require.
Other duties as assigned.
Qualifications
Education and Experience
Associate degree in computer related field; minimum five (5) years of experience with proficiency in an automated environment; some IT experience preferred.
Special Skills, Licenses and Certifications
Proficient in Microsoft Office Suite and Access (or familiarity with some other database application); proficient in Business Intelligence software, databases and business scheduling software. Valid California driver's license and proof of current automobile insurance compliant with PHC policy are required to operate a vehicle and travel for company business.
Performance Based Competencies
Effective written and oral communication skills. Excellent organizational skills with ability to prioritize assignments, maintain effective filing systems, handle multiple tasks and meet deadline. Ability to use good judgment when handling confidential and sensitive information. All interactions with the staff and external agencies must be accomplished with tact and diplomacy.
Work Environment And Physical Demands
Use of telephone, fax, computer, and photocopying equipment is required; More than 50% of work time is spent in front of a computer monitor; When required, ability to move, carry, and/or lift objects of varying sizes weighing up to 25 lbs; Must be able to operate a car for company business.
All HealthPlan employees are expected to:
Provide the highest possible level of service to clients;
Promote teamwork and cooperative effort among employees;
Maintain safe practices; and
Abide by the HealthPlan's policies and procedures, as they may from time to time be updated.
IMPORTANT DISCLAIMER NOTICE
The job duties, elements, responsibilities, skills, functions, experience, educational factors and the requirements and conditions listed in this job description are representative only and not exhaustive or definitive of the tasks that an employee may be required to perform. The employer reserves the right to revise this job description at any time and to require employees to perform other tasks as circumstances or conditions of its business, competitive considerations, or work environment change.
See above
See above
See above