Improvement Advisor, Fairfield, CA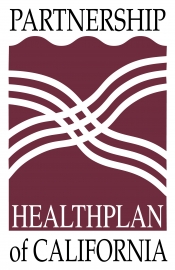 View the Website
Partnership HealthPlan of California
Professional
Fairfield, CA
March 9, 2019
Improvement Advisor
Job Locations US-CA-Fairfield
Job ID 2019-1401
Category Health Services
Overview
Under the direction of the Associate Director of Quality and Performance Improvement, the Improvement Advisor is uniquely positioned to drive improvement across PHC, our provider network, and the communities we serve. The Improvement Advisor will work internally and externally with provider practices and community partners to identify, plan, and facilitate quality improvement projects. Via individualized facilitation, this position will coach and train improvement teams to build team members' quality improvement (QI) skills, develop their organizational capacity for QI work, and help them meet their specific QI goals. In addition to working directly with improvement teams, the Improvement Advisor will join PHC's Performance Improvement training team, and will facilitate workshops and learning collaborative sessions on topics such as QI Basics, QI Measurement, Patient Experience, and Operational Excellence.
Responsibilities
Coach provider practices. Specific work will be based on the practice's needs, but may include:

Facilitate team formation and advise on meeting hygiene and project management;
Help team develop project charter, including development of a clear aim statement measurement set and change ideas;
Work with team to test change ideas and implement and sustain successful changes;
Model and teach key components of the Model for Improvement;
Help team create a data collection plan and learn to track their data over time;
Provide data analytics training and support;
Provide project management training and support;
Work with practice's leadership team on QI infrastructure development, staffing, etc.

Contribute to development and direction of the QI Department's Performance Improvement training arm – the Partnership Improvement Academy:

Participate in brainstorming to improve current programs and develop future work;
As new work evolves, potential to lead endeavors both as a coach and a project manager.

Train provider network on QI Basics and other QI topics:

Work with QI Department leadership to identify provider network training needs and develop appropriate trainings;
Create and deliver select training curriculum, in person at learning sessions and remotely via webinar;
As needed, collaborate with expert consultants to design and implement provider trainings and other learning opportunities.

Develop Performance Improvement capacity across QI Department staff:

Advise staff across department on development and execution of QI projects;
Train QI department staff on QI methods and tools, and facilitation/coaching skills that they can use to inform their own work.

Stay informed on key developments in the quality improvement field that impact our provider network, including patient-centered medical home certification criteria, meaningful use, primary care transformation best practices, and quality reporting requirements.
Qualifications
Education and Experience
Bachelor's degree is required; Master's degree in healthcare or public health is strongly preferred. Practice coaching and/or practice improvement experience is desired. Experience working in primary care, safety-net clinics, and/or with vulnerable populations is desired. Special knowledge of primary care transformation tactics, such as building blocks, panel management, team-based care, access improvement, etc. is desired.
Special Skills, Licenses and Certifications
Knowledge of improvement methodologies such as the Model for Improvement, Lean, or Six Sigma (PHC uses the Model for Improvement as the foundation for most of our QI work). Understanding of improvement measurement and analysis using run charts (trending data over time), and making decisions based on this data. Experience doing rapid-cycle testing (PDSAs). Valid California driver's license and proof of current automobile insurance compliant with PHC policy are required to operate a vehicle and travel for company business.
Performance Based Competencies
Strong written and oral communication skills. Good organization skills to work on multiple projects simultaneously within established time frames. Ability to plan, implement, and report on quality management projects, and hold peers and superiors accountable to project deliverables and timelines. Excellent interpersonal skills to communicate with PHC provider network and different PHC departments. Ability to teach and coach diverse health care staff on quality improvement and practice transformation. Ability to lead interactive, skills-based training. Skilled at facilitation, consensus building, and identification of concrete action steps.
Work Environment And Physical Demands
More than 50% of work time is spent in front of a computer monitor. When necessary, the ability to lift, carry, or move manuals and reports, weighing up to 25 lbs. Must be able to work in a fast paced environment and maintain courtesy and composure when dealing with internal and external customers. Ability to function effectively with frequent interruptions and direction from multiple team members.
Additional Preferred Skills: Prefer prior experience working in primary care practice.
All HealthPlan employees are expected to:
Provide the highest possible level of service to clients;
Promote teamwork and cooperative effort among employees;
Maintain safe practices; and
Abide by the HealthPlan's policies and procedures, as they may from time to time be updated.
IMPORTANT DISCLAIMER NOTICE
The job duties, elements, responsibilities, skills, functions, experience, educational factors and the requirements and conditions listed in this job description are representative only and not exhaustive of the tasks that an employee may be required to perform. The employer reserves the right to revise this job description at any time and to require employees to perform other tasks as circumstances or conditions of its business, competitive considerations, or work environment change.
See above
See above
See above