Registered Dietitian, Juneau, AK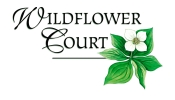 View the Website
Wildflower Court
Dietitian
Juneau, AK
March 13, 2019
Are you looking for a career and not just a job? Join Wildflower Court as our Registered Dietitian!
We are currently seeking a Registered Dietitian to work in our Long Term Care facility located in beautiful Juneau, Alaska! This position is part-time (25-30 hours per week).
This position is responsible for planning, developing, organizing the overall operation of the nutritional department in accordance with current Federal and State regulations to assure that quality nutritional services are provided to our residents on a daily basis. This position will monitor the nutritional assessments and care planning, menu development and training of food service personnel.
POSITION REQUIREMENTS:
Credentialed as a Registered Dietitian by the Commission on Dietetic Registration (CDR)
State licensure
Experience as an LTC Dietitian preferred
Food Service experience
Wildflower Court offers a competitive salary, a variety of exceptional benefits including medical/dental/vision; life insurance, 401(k) retirement plan and a generous leave accrual.
If interested, please complete our Employment Application and provide three professional references. Resume's will be accepted, but cannot be in place of a completed application. Please visit our website at www.wildflowercourt.org, click on the Careers tab, scroll down until you find our application and reference forms. Please download the documents, complete them and either scan and email to tnelson@wildflowercourt.org, fax (907)463-8743 or drop them off at Wildflower Court. Please call Thea Nelson at (907)463-8718 if you have any questions regarding this position.
See above
See above
See above