Cardiovascular Invasive Specialist Certified, Mount Vernon, WA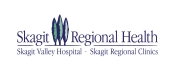 View the Website
Skagit Regional Health
Technical/Professional
Mount Vernon, WA
March 14, 2019
Job Category Other Technicians & Technologies
Position Cardiovascular Invasive Specialist Certified - ProTech
Req Code 15240
Location Skagit Valley Hospital
Job Summary
MISSION: To improve the health of our community, serving with compassion and respect, one person at a time. VISION: Working together, Skagit Regional Health will transform healthcare by improving access, service, quality and efficiency in support of our goal of a healthier community. The information described in this job description has been designed to indicate the general nature of the work performed. It is not designed to contain or be interpreted as a comprehensive inventory of all duties, responsibilities and qualifications required of employees assigned to this job. Performs the technical procedures to apply prescribed ionizing radiation procedures. Works effectively and cooperatively within the workplace. Location/Department specific tasks and competencies may apply.
Essential Functions Consistently and accurately perform prescribed procedure per established guidelines and in accordance with prescribed safety standards for operation of equipment. Ensure quality of procedure results. Complete all documentation in an accurate and timely manner per established guidelines. Maintain examination and dressing room, supplies and equipment per established guidelines. Order and process examinations in an accurate and timely manner per established guidelines. Maintain current knowledge of trends, regulation, equipment, policies and procedures pertaining to functional area. Required to perform testing of arterial blood gasses (ABGs) and activated clotting times (ACT) including order acquisition, obtaining sample, transport, analysis, reporting and all associated documentation (proficiency testing) as required. Maintain ability to effectively utilize Microsoft Office (Outlook) and department specific software applications to perform work. Communicate effectively and cooperatively in the workplace. Actively contribute to the achievement of Quality Improvement and Lean Process Improvement activities. Complete all mandatory learning requirements in a timely manner. Maintain current licensure and/or certification as required. Attend and actively participate in all department, team and/or committee meetings. Comply with all Skagit Regional Health, department and location specific policies and procedures. Perform other duties as assigned by Supervisor or designee.
Minimum Physical Requirements -
Education High School diploma or GED required. Successful completion of an accredited radiologic technologist training program.
Experience/Training Minimum one (1) year experience performing a broad range of general and surgical radiography. Cardiac Cath Lab experience desired.
License/Certification Current Washington State X-Ray Technician Registration and Registered Cardiovascular Invasive Specialist (RCIS)or Certified Cardiovascular Invasive Specialist (CCIS); or Current Washington State Radiologic Technologist and American Registry of Radiologic Technologists (ARRT) certified. Current American Heart Association (AHA) Healthcare Provider ACLS required.
Other Qualifications Effective verbal, written and interpersonal communication skills required. Must be able to effectively utilize Microsoft Office applications to perform work. Well developed problem solving and analytical skills required. Must be able to effectively prioritize workload amongst frequent interruptions with competing priorities. Knowledge of the healthcare environment required. Ability to coordinate work schedule with requirements of position (may include overtime and weekend work).
See above
See above
See above