Medical Director - MD or DO, Oroville, CA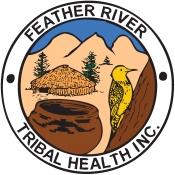 View the Website
Feather River Tribal Health, Inc.
Medical Director
Oroville, CA
March 14, 2019
Are you looking for a job that will allow for the better things in life – time to relax or enjoy outdoor activities? How about a 4-day workweek with evenings, weekends & holidays off with great pay/benefits & a great place to work?
Feather River Tribal Health is recruiting for a MEDICAL DIRECTOR in Oroville California – a friendly, growing community that is affordable. This position serves as a working Medical provider maintaining a patient case load.
For job description & application information (completed application is required), see http://www.frth.org/jobs Questions? Call the Personnel Department at: (530) 534-5394
Education, Experience Certifications
Current California License as Doctor of Medicine or Osteopathy.
Board certified or Board eligible in Family Practice, Internal Medicine or other closely related specialty.
At least five (5) years of experience in ambulatory outpatient medicine.
Must have a current DEA narcotic license.
Certified as a preceptor for Physician Assistants and Nurse Practitioners, or willing to be certified.
Current CPR certificate.
Possession of a valid California driver's license and current car insurance sufficient to be insurable.
To apply please complete the application available online at www.frth.org/jobs.
Fax: 530-534-3820 or email sabrina.myers@frth.org.
Questions? Feel free to call Pam at 530-534-5394 x259
See above
See above
See above