Dental Director, Oroville, CA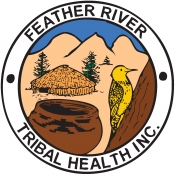 View the Website
Feather River Tribal Health, Inc.
Dentist
Oroville, CA
March 14, 2019
Are you looking for a job that will allow for the better things in life – time to relax or enjoy outdoor activities? How about a 4-day workweek with evenings, weekends & holidays off with great pay/benefits & a great place to work?
Feather River Tribal Health is recruiting for a DENTAL DIRECTOR in Oroville California – a friendly, growing community that is affordable. This position also serves as a working Dentist, maintaining a patient case load.
For job description & application information (completed application is required), see http://www.frth.org/jobs Questions? Call the Personnel Department at: (530) 534-5394
Education, Experience Certifications
Graduate of an accredited Dental School.
Current California State Dentist license or, if Federal employee, meets the licensing requirements for Federal employment as a dentist.
Minimum of two (2) years' experience in private or clinical practice.
Current radiation certificate or compliance;
DEA license and number
CPR certification.
To apply please complete the application available online at www.frth.org/jobs.
Fax: 530-534-3820 or email sabrina.myers@frth.org
Questions? Feel free to call Pam at 530-534-5394 x259
See above
See above
See above