Director, Clinical Practice and Professional Development, Seattle, WA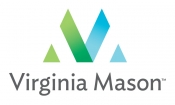 View the Website
Virginia Mason Medical Center
Director
Seattle, WA
March 20, 2019
Director, Clinical Practice and Professional Development
Management | Fulltime - Regular | Seattle, WA, US 40 | hours per week
Job Number: 190468
Department: Clinical Practice and Professional Development
Hours: 40
Virginia Mason has a new opportunity available for a Director, Clinical Practice and Professional Development. This leadership position is responsible for developing, planning, implementing, managing and evaluating the day to day operations of the Clinical Education department. Will also assist the Administrative Director, Clinical Education with budgeting, program planning and developing strategic goals for the work unit. As a key member of our leadership team, you will help to continually develop the results-driven initiatives that define our success and are transforming healthcare.
Honored as Top Hospital of the Decade by The Leapfrog Group, Virginia Mason in Seattle, WA, is internationally recognized as a preeminent organization that is focused on transforming health care. True to that vision, we spent this past decade creating and delivering a multitude of innovations. The results? Industry-changing process improvements and initiatives that have revolutionized our ability to eliminate waste, cut costs, and most importantly, improve the quality of services. Our commitment to Team Medicine and the transformation of health care is what built our reputation as a quality leader, and empowers us with the capability to provide rapid access to care through our Virginia Mason Production System.
Qualifications:
Master's degree in Nursing required.
A current and valid Washington State Registered Nurse License is required for this position.
Minimum of five years nursing experience required, Minimum of three years of increasingly responsible supervisory experience required. Excellent organization, communication and interpersonal skills; and an understanding of budgets and planning required.
Certification in Nursing Professional Development or equivalent is required, or certification must be obtained within 2 years of hire.
Experience with Lean Methodology preferred. Prior staff development/teaching experience preferred,
Virginia Mason offers much more than competitive compensation and benefits. With continuing education opportunities and the added potential of relocation assistance, you will find our commitment to your well-being is both rewarding and refreshing.
There is also the lifestyle benefit that comes with finding yourself in the heart of the Pacific Northwest. Surrounded by the vibrancy and sophistication of one of the most livable cities in the country, finding the perfect urban or outdoor pursuit will instinctively and pleasurably become second nature.
We are an equal opportunity/affirmative action employer
See above
See above
See above