Direct Care Positions, Williston, OH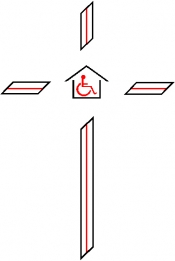 View the Website
Luther Home of Mercy
Professional
Williston, OH
March 21, 2019
DIRECT CARE POSITIONS
AT
LUTHER HOME OF MERCY
Are you passionate for other? Jump start your career or a new career by serving & helping others; join Luther Home of Mercy, a facility (main campus) located in Williston, Ohio, and individual homes throughout Lucas, Wood (Northwood, Perrysburg), Ottawa County (Port Clinton, Oak Harbor), and Sandusky(Fremont).
LHM is accepting applications for their campus and community programs part & full time positions for all three (3) shifts to assist adults with Developmental Disability; starting pay of $10.75 per hour with full benefits.
All Applicants must meet the following qualifications: HS Diploma or GED, ability to lift 40+ lbs., able to pass a physical/drug test and BCI/FBI background check.
Direct Care Staff – (Main Campus)
No experience necessary but preferred. Must be able to pass CPR/FA training.
Supported Living Provider – (Community campus)
Valid drivers licenses (max of 4 pts.) with reliable transportation for transporting, with at least one (1) year experience. Must be able to pass CPR/FA and Med Admin training.
If interested, send resume to Luther Home of Mercy/Director of Human Resources, 5810 N. Main St., Williston, Ohio, 43468 or apply online at www.lutherhome.org. or fax to 419-972-4347.
VISIT LHM WEBSITE UNDER EMPLOYMENT OPPORTUNTIES.
See above
See above
See above