Manager of Nursing - Subacute Program, Portland, OR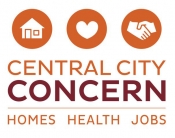 View the Website
Central City Concern
Manager
Portland, OR
March 25, 2019
Central City Concern is a non-profit organization whose mission is to provide comprehensive solutions to ending homelessness and achieving self-sufficiency. CCC provides many services, such as addiction treatment, employment, housing, mental health, primary care, and other related culturally specific services, to a diverse population. As an agency deeply rooted in recovery, part of our policy and commitment to a drug and alcohol-free workplace includes post-offer, pre-employment drug screens.
TITLE: Manager of Nursing - Subacute Program
DEPARTMENT: Hooper Detoxification and Stabilization Center (HDSC)
HOURS: Monday - Friday, must be available some nights and weekends and be willing to participate in the on-call rotation
RANGE: $86,113 - $94,724/Annually
SUMMARY: The Manager of Nursing provides direct oversight of patient care in a trauma-informed and person-centered setting, including medication administration, assessment, wound care, triage patient complaints and referral. The Manager of Nursing also orders medication, oversees scheduled medication inventory, develops clinical policies and procedures, provides medical in-service training and ensures quality and patient safety.
MINIMUM QUALIFICATIONS:
Current Oregon Registered Nurse License required.
Bachelor's Degree in nursing or nursing education required.
CARN or CARN-AP, or post-graduate training in public health, teaching, administration, psychiatric nursing preferred.
Minimum three years' experience supervising other nurses required, preferably in a medical detox, hospital, ED, SNF, PES, inpatient psych, or acute care setting.
Must meet CCC privileging requirements as required by FTCA.
Must be able to communicate accurately and effectively in writing and verbally. Ability to give and follow written and verbal instructions.
Must be able to work effectively with staff, other program managers and their staff, outside vendors, contractors and funding sources.
Must pass a pre-employment drug screen, TB Test, and background check.
The OAR prohibits A&D program staff from having within the previous 3 years a DUI conviction or diversion, a felony conviction, or a conviction under the Uniform Controlled Substances Act.
If a recovering chemically dependent person must be in a program of recovery and able to provide documentation of sobriety a minimum of two years.
Will be required to carry a cell phone for work use. Cell phone will be provided by Central City Concern.
Check out the full job description and apply at:
Central City Concern is an EQUAL OPPORTUNITY EMPLOYER and does not discriminate against applicants on the basis of race, gender, protected veteran's status, disability, or any other protected class. Applicants seeking reasonable accommodation can contact the Human Resources department at 503-294-1681.
See above
See above
See above