AMB/Endo Registered Nurse (RN), Olympia, WA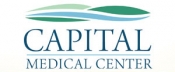 View the Website
Capital Medical Center
Nurse
Olympia, WA
March 25, 2019
Position Summary: The Registered Nurse utilizes the knowledge base of nursing education and experience in order to deliver nursing care using the nursing process according to hospital policies, procedures and protocols. The RN responds to life-threatening situations with appropriate nursing interventions. The RN organizes patient care delivery by prioritizing, delegating, delivering and evaluating on an ongoing basis.
Position Qualifications:
Ability to meet minimum hospital hiring standards.
Graduate of an accredited school of nursing.
WA RN
BLS
ACLS within 3 months
PALS within 6 months
Essential Job Functions*:
Demonstrates knowledge, delivers and documents goal-directed care adapted to individual patient needs based on the nursing process, which includes assessment, reassessments, planning, implementation, and evaluation recognizing the patient's age/cultural needs as a relevant factor and applying appropriate critical thinking and decision-making skills following dept. policy & procedure for all patients. Develops, implements, and updates care plans on assigned patients. Initiates, provides, and documents patient/family education relevant to diagnosis and seeks feedback to evaluate the effectiveness of teaching.
Contributes to a safe and healthy work environment by removing hazards, keeping unit/work area neat and orderly, and identifying/reporting potential patient/staff safety issues. Participates in organization-wide and department activities to help assure and improve patient comfort, safety, and care. Considers factors related to safety, effectiveness, cost, and impact on practice in the planning and delivery of nursing services.
Evaluates patient's pain level and response to medications. Evaluates patient's response to interventions. Assessment should be performed by using the pain scale and documented using the pain monitor on the patient's care plan. Reassessment as needed and documented correctly. Consistently describes to patients what their medications are for and discusses side effects of medication in a way the patient understands using key words at key times.
Recognizes, reports, documents, and seeks appropriate intervention for signs of symptoms of complication or changes in status. Establishes and adjusts priorities based on patient acuity and changing clinical situations.
Maintains compliance with regulatory requirements, including all state, joint commission, and federal regulations in area of practice, including National Patient Safety Goals and Core Measures.
Addresses the needs of the patient/family in a prompt and caring manner. Consistently does hourly rounding on all assigned patients.
Documents thoroughly, following regulatory and hospital requirements, assuring timelines, accuracy and completeness. Consistently documents on each patient per policy and department expectations.
Accepts personal accountability for own professional development. Assumes the responsibility for clinical competency and professional development. Contributes to the professional development of peers / colleagues and others. Actively seeks knowledge and skills appropriate to the practice setting.
Essential Physical, Mental and/or Environmental Working Conditions:
Must be able to meet the physical/mental demands of position with or without accommodation. See checklist (page 2) for specific physical, mental and environmental working conditions.
Must be able to utilize good judgment, demonstrate patience, and maintain a professional demeanor at all times.
Must be able to work in a busy and stressful environment.
*Since it is difficult to identify all essential functions of a job because of changes in the workplace, this job description will be reviewed periodically to ensure that it is accurate and up-to-date.
About Capital Medical Center
Located in Olympia, Capital Medical Center is a 110-bed full-service hospital serving all of Thurston and surrounding counties. Part of the LifePoint family of hospitals, Capital Medical provides a comprehensive range of medical services and high quality care. Capital Medical strives to be a forward thinking, innovative hospital where trust, teamwork, and technology come together to make a positive difference in the health of the community and region. Capital Medical is partly owned by some of the physicians who serve our patients. For more information about our hospital, go online to www.capitalmedical.com.
See above
See above
See above