Assistant Director, Managed Care Programs - Provider Network Operations, San Jose, CA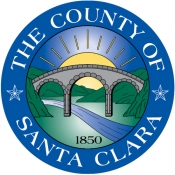 View the Website
County of Santa Clara
Assistant Director
San Jose, CA
March 28, 2019
The County of Santa Clara is seeking a dynamic leader for Valley Health Plan who is decisive, well organized and possesses considerable management experience to fill this critical position. This is an exciting and challenging career opportunity for a highly qualified individual capable of providing effective leadership to a diverse staff and who has strong team building abilities.
The Assistant Director, Managed Care Programs – Provider Network Operations directs the design, development and implementation of managed care systems and processes; maintains internal relations with medical staff and administration, managers and other clinicians, and develops and maintains relations with external potential health care providers, work groups and customer departments and agencies.
This position will provide senior management oversight, strategic direction, external relationship representation, process improvement guidance, and industry-standard subject matter expertise to the following functions comprising provider network development and administration functions within VHP's health plan operations.
Education, Experience Certifications
This position requires substantial managed care program or related experience where a high level of responsibility and accountability was held, preferably in programs dealing with Medicaid, a large geographic area, and variety of providers, a teaching hospital, and a public/political environment.
To Apply
For a complete job description and to apply, please go to: www.sccjobs.org/ExecRecruitment
Salary range is dependent upon qualifications and is coupled with generous benefits package.
Final Filing Date: May 8, 2019
If you have any questions regarding this position, contact Alan Reed, Executive Services at (408) 299-5851. EOE
See above
See above
See above