HRIS Analyst, Vancouver, WA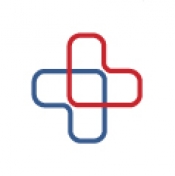 View the Website
The Vancouver Clinic
Professional
Vancouver, WA
April 5, 2019
HRIS Analyst - Workday
Evergreen
Vancouver, WA
We are looking for an experienced HRIS Analyst to deliver service and support to internal customers.
Responsible for coordinating the optimization, support, and maintenance of the Human Resource Information System (HRIS) (Workday) and assists the Director of Human Resources and/or a third party vendor in the delivery of high-quality services and products to internal customers. Serves as the first level of support and primary point-of-contact for coordination of the following in the HRIS: system questions, troubleshooting, system changes, system configuration, assists subject matter experts with ensuring data integrity, testing of system changes, report writing, and analyzing data flows for process improvement opportunities. Serves as the point person for HRIS reports and HR compliance reporting.
Essential Functions and Responsibilities:
Collaborate and partner with the Director of Human Resources, the Human Resources Team, and the Finance/Payroll Teams to coordinate the following: review and confirm work and workflows, assist with documenting new processes, and assist with the execution of system design and configuration independently and/or with a 3rd party vendor to maximize the return on technological capabilities using the HRIS.
Assist with the configuration of security roles and parameters in HRIS and maintain controls and records to assist with audit reviews.
Serves as a first level technical point-of-contact for full system functionality and assist the HR and Payroll support teams, 3rd party vendor, and/or subject matter experts with ensuring data integrity, testing of system changes, report writing, and analyzing data flows for process improvement opportunities.
Assist by coordinating the review, testing and implementation of HRIS system upgrades or patches. Collaborate with HR and Payroll support teams, 3rd party vendor, and/or TVC functional and technical staff to coordinate application of upgrade or fix.
Assist with business process owners and/or vendor support to help coordinate innovative solutions to accommodate business needs and make policy changes and/or variations as needed within the HRIS.
Assist with coordinating the development and maintenance of written support reporting tools within the HRIS to provide self-service reporting and dashboards for administrators and end users.
Assist with troubleshoot issues between modules, systems, and data feeds as necessary to drive accuracy. Become the primary point of contact for issue tracking, documentation, testing, and resolution within the HRIS in close collaboration with the 3rd party vendor. Work with cross functional teams and vendor support to drive results.
Assist with the development of standard reports and HR compliance reporting for ongoing customer needs and HR requirements.
Assist with maintaining data integrity in systems by running queries, initial data analysis, and collaboration with the 3rd party vendor to confirm necessary system changes.
Assist with training new clients on new processes/functionality. Assist with the training of new system users.
Assist with the management of 3rd party vendor and internal TVC support tickets.
Build and maintain friendly, cordial relations with all employees/customers/vendors.
This job description reflects management's assignment of essential functions; it does not prescribe or restrict the tasks that may be assigned.
EDUCATION AND SKILLS
Bachelor's Degree in related field preferred or the equivalent combination of education, training and experience that provides the required knowledge, skills, and abilities.
1-3 years as an HRIS Analyst (or similar field) in a large, complex environment.
Workday experience preferred, 3 years with other HRIS system experience required.
Must be organized with the ability to handle multiple priorities at once.
Must have strong verbal and written communication skills.
Must be able to efficiently prioritize tasks, meet deadlines, and maintain a high level of accuracy.
Must have expertise in advanced functions of Microsoft Excel.
Must have a core understanding of data structure for quick analysis and breakdown of complex information into easier to understand formats.
Ability to provide a high quality of work output.
Must be a collaborative team player with initiative.
Ability to maintain the highest standards of professionalism, solid judgment, poise, maturity, personal integrity, and confidentiality.
Excellent ability to maintain composure and effectiveness in a fast paced environment while maintaining accuracy and a positive disposition.
Must be intuitive, able to anticipate needs and develop options.
Ability to be comfortable with and quickly learn new systems and applications to support business needs (HRIS, Access, etc.).
Possess analytical aptitude.
Demonstrate attention to detail and good quality of work product.
Proficient in MS Office suite of applications.
Must have reliable and predictable attendance.
We offer a competitive wage and a comprehensive benefits package which includes insurance programs covering medical, dental, vision, life, long-term disability, paid time off, education reimbursement, and a 401(k) plan. We are proud to be an equal opportunity employer.
See above
See above
See above