Palliative Care Practice Director, Bend, OR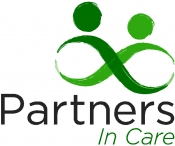 View the Website
Partners in Care
Director
Bend, OR
April 12, 2019
Palliative Care Practice Director (Part Time)
Location: Bend, OR & Surrounding Areas
Summary/Objective
The Palliative Care Practice Director (PD) is responsible for the operations of Partners In Care's (PIC) palliative care program in tandem with the palliative care medical director, including managing business operations and clinical activities, to help ensure efficient service and continued program development.
Essential Functions
Reasonable accommodations may be made to enable individuals with disabilities to perform the essential functions.
Develop and implement Palliative Care practice functions.
Assist in hiring, training, supervising, coaching, developing, and evaluating staff who work in PIC palliative care roles.
Collaborate with administrative staff, medical records, human resources and accounting personnel to ensure palliative care is best integrated into PIC services.
Monitor all daily business operations, including but not limited to compliance, budgets, contracts, financial analysis, billing, and scheduling to ensure efficient operations and positive customer relationships.
Assist medical director in supervising and evaluating all palliative care staff.
Promote palliative care education, integration and expansion throughout our service area.
Collaborate with payors on attaining program financial security by developing alternative payment models, contracts, and programs that support our work.
Assist medical staff in meeting all data collection requirements for billing, assessing quality metrics, and to advance field research.
Ensure palliative care clinics are meeting expectations in supporting provider practices.
Ensure that provider visit documentation supports the level of service billed and assure timely submission of patient care documentation in accordance with policy and procedure. Ensure provider compliance with billing rules and regulations.
Ensure efficient workflows to support providers - i.e. scheduling, referrals.
Direct weekly interdisciplinary palliative care team meetings.
Actively manage palliative care census, including regular review and care coordination.
Assist medical director and coordinate with philanthropy staff on funding opportunities including seeking grants.
Collaborate with outreach to further develop our growth.
Assist in the development and maintenance of palliative care policies and procedures.
Coordinate with human resources to ensure that the orientation and evaluation of all palliative care staff is current.
Monitor patient and provider satisfaction scores and implement strategies to improve them.
Respond in a timely manner to internal and external concerns.
Monitors operational indicators through trend analysis, benchmarking, and other methodologies.
Provide analyzed reports to management to identify trends and variances.
Support and implement organizational goals.
Participate in professional organizations and represent PIC in a professional and competent manner in the community.
Participates, in risk management related activities targeted to proactively minimize risk and promote the safety of patients, families, employees and others.
As needed, will assist with evaluating patient/family for hospice admission, utilizing approved criteria and procedures.
Ensure that a palliative individualized plan of care is developed that accurately reflects the patient's evolving needs.
Supervisory Responsibility
This position has supervisory responsibilities.
Work Environment
May be exposed to infections and contagious diseases. Contact with patients under wide variety of circumstances.
May be exposed to/occasionally exposed to patient elements. Subject to varying and unpredictable situations.
Travel may be required.
OSHA exposure category I: Position includes tasks that involve exposure to blood, body fluids, tissues.
Required Personal Protective Equipment as conditions warrant:
Gloves, gown, mask, mask with shield, goggles, shoe covers, bouffant cap.
Physical Demands
May be exposed to extremes of heat and cold in all weather conditions. Must drive in various weather conditions on roads in varying degrees of repair.
Position Type/Expected Hours of Work
The general hours of work and days are Monday through Friday, 8:00 a.m. to 5 p.m. Occasional evening and weekend work may be required as job duties demand.
Travel
Local / regional travel by personal vehicle during the working day, centralized from the Bend office and extending throughout Central Oregon.
Required Education and Experience
Minimum of bachelor's degree in business, clinical discipline (i.e., nursing, social work, etc.), or similar. Master's degree preferred.
Minimum 3 years program/practice management experience.
Ability to assess a patient's condition, formulate plan of care, select appropriate interventions, evaluate patient's response to plan of care and to explain to patient/family about this process.
Ability to assess, evaluate, explain, teach, problem solve using critical thinking; and perform calculations.
Demonstrates excellent professional skills and utilization of organizations processes/protocols to meet patient needs and improve patient outcomes.
Expert knowledge in area of medical/clinical specialty.
Effective written and oral communication skills. Strong time management skills.
Strong interpersonal skills.
Additional Eligibility Qualifications
Current automobile insurance required
Valid Oregon driver's license and/or reliable transportation required
Current CPR card required
Environmental Conditions:
May be exposed to extremes of heat and cold in all weather conditions. Must drive in various weather conditions on roads in varying degrees of repair.
AAP/EEO Statement
In accordance with the Americans with Disabilities Act and Section 504 of the Rehabilitation Act of 1973, the organization shall provide reasonable accommodation to the known physical or mental limitations of qualified persons with disabilities, unless the accommodation would impose an undue hardship on the operation of the organization.
Other Duties
Please note this job description is not designed to cover or contain a comprehensive listing of activities, duties or responsibilities that are required of the employee for this job. Duties, responsibilities and activities may change at any time with or without notice.
See above
See above
See above