Staff Dentist, Intellectually and Developmentally Disabled Populations, Santa Rosa, CA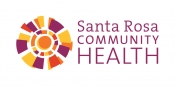 View the Website
Santa Rosa Community Health
Dentist
Santa Rosa, CA
April 15, 2019
Job Announcement:
Staff Dentist, Intellectually and Developmentally Disabled Populations
1.0 FTE
Dental/Dutton Campus
FUNCTION: The IDD Staff Dentist is responsible for providing and managing the clinical care of our adult patients with Intellectual and Developmental Disabilities (IDD). As part of an integrated team based model of care, the IDD dentist will also work closely with the medical provider and medical team, behavioral and mental health staff as well as the caregiver for the patient. This position will also have an active role in the virtual mobile dentistry model of care for this population as well as faculty oversight on dental residents rotating through this specialized type of care. The IDD dentist may also provide care to non-IDD patients as clinic needs permit. This position is a full time, exempt position.
SPECIFIC TASKS/DUTIES:
Examines individuals requesting care, diagnoses their dental/oral conditions, prescribes and carries out, or directs others in carrying out, appropriate dental/oral treatment, or refers individuals for specialty consultation or treatment in conformance with approved clinical protocols and guidelines.
Working within the scope of California certification, provide care and oversight on IDD patients who have been sedated (orally) for dental care.
Provides assessment and management by risk assessment (CAMBRA).
Records patient-dentist transactions as they occur in the patient's dental record so that the dental record accurately and completely reflects the nature of the contact, the condition of the patient and the care or treatment provided.
Staff Dentist shall complete referrals, data collection and other records or paper work as shall be required by SRCH.
Educates individuals in the nature of oral health related conditions and in the general promotion of oral health related disease prevention.
Serves on the dental staff and other center committees as assigned.
Assists in the provision of continuing education, on-the-job training, and the orientation of community health center staff as requested.
Assists in the provision of technical assistance and health education to the community as requested.
Assists in the coordination and integration of SRCH dental programs and services with other corporate programs and services for the welfare of SRCH patients.
Participates in the Dental Department's CQI committee and Peer Review Committee.
Responsible for personal full compliance with all applicable federal, state, local and center rules, regulations, protocols and procedures governing the practice of dentistry and the clinical provision of dental care as well as those relating to, but not limited to, personnel issues, work place safety, public health and confidentiality.
As directed by the Dental Director, performs other related and/or necessary tasks to achieve organizational and programmatic goals and objectives.
REQUIRED QUALIFICATIONS:
California Dental License, NPI number and DEA registrations.
Current CPR (BLS) certifications.
ACLS preferred.
Completion of an accredited general practice residency program is preferred.
California Radiation Safety Certificate
Two plus years of clinic experience working with the IDD population required
Current certification, through a California Board approved course, in Oral Conscious Sedation for Adults (or within 6 months of hire date).
Two plus years' experience providing oral sedation to adults with IDD and/or working with IDD patients who are sedated preferred
SKILLS AND KNOWLEDGE:
Requires a comprehensive knowledge of the primary dental care needs and the tools used in caring for the IDD population in an outpatient dental setting
Knowledge of the principles and practice of modern dentistry as related to public health organizations and community health programs as well as current social and economic problems pertaining to public health and their impact on primary health care.
PHYSICAL REQUIREMENTS:
Use standard office equipment and access, input, and retrieve information from a computer. Use computer keyboard with manual and finger dexterity and wrist-finger speed sufficient to perform repetitive actions efficiently for extended periods of time.
Communicate effectively in person or via telephone in a manner which can be understood by those with whom the person is speaking, including a diverse population.
Give and follow verbal and written instructions with attention to detail and accuracy.
Perform complex mental functions and basic arithmetic functions; interpret complex laws, regulations, and policies; collect, interpret, and/or analyze complex data and information.
Vision: see details of objects at close range.
Coordinate multiple tasks simultaneously.
Reach forward, up, down, and to the side.
Sit or stand for minimum periods of one hour at a time and come and go from the work area repeatedly throughout the day.
Lift up to five (5) pounds.
TO APPLY: Submit your resume to Shannon Young in the Human Resources Department by email to shannony@srhealthcenters.org, or by fax to 707-387-3126. Please reference Staff Physician - REQ #295 in the subject line or fax cover sheet.
See above
See above
See above