Psychiatric RN - Beckett CRC, Medford, OR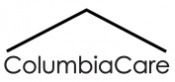 View the Website
ColumbiaCare Services
Nurse
Medford, OR
April 15, 2019
Psychiatric RN - Beckett CRC
Part Time Salary Part-Time
Professional
Medford, Medford, OR, US
Requisition ID: 1888
Salary Range: 30.0000 To 38.0000 (USD) Hourly
We offer a retention bonus of $250 after 6 months of continuous employment and $500 after 1 year of continuous employment. *Applies to regular FT employees, pro-rated for part-time. ***SIGN ON BONUS AND RELOCATION ASSISTANCE OFFERED***
About Us
ColumbiaCare Services is a non-profit, mental health treatment agency offering a full spectrum of behavioral health care. We are more than a company. We are a team of people who are in the business of changing people's lives. We specialize in providing outpatient services, residential treatment programs, mental health housing, and affiliated services for individuals living with mental illness. We are also proud to serve Veterans.
About the Program
The Beckett Crisis Resolution Center is a 14-bed secure crisis residential treatment facility. This 24-hour program will serve as a diversion to the emergency room, and will offer a low stimulation, professionally staffed, therapeutic environment for those with mental health needs to safely and effectively de-escalate through appropriate interventions, supervision, and physical safeguards.
About the Position
We have a Part-Time opening for Psychiatric Registered Nurse at our Beckett Crisis Resolution Center in Medford, OR. The Psychiatric RN is primarily responsible for teaching and monitoring medication administration to non-licensed caregivers, and insuring that the health needs of each client are identified and proper care obtained.
Work Schedule: Weekends up to 20 hours per week - Schedule may vary and will likely include: rotating on call shifts; NOC shifts; plus, some weekdays for training
This position provides professional psychiatric nursing care for individuals affected by severe and persistent mental illness in a residential setting. The ability to assist in formulating a diagnosis; developing and implementing individualized treatment plans based on observations. In addition, direct care staff must be willing and able to successfully complete our Verbal and Physical Intervention (VPI) crisis de-escalation training, which requires performing various physical, hands-on maneuvers and techniques.
Qualifications
MUST have Associate's degree in Nursing; Bachelor's degree in Nursing is PREFERRED
MUST have a valid Registered Nursing license issued by the Oregon State Board of Registered Nursing
MUST have previous experience providing acute psychiatric care or outpatient community mental health treatment
Successful applicants MUST also have a valid Oregon driver's license, maintain a safe driving record, and the ability to pass a DHS criminal background check.
Salary & Benefits
$3,900-$4,940 per month/DOE. This is a salary exempt position. ColumbiaCare offers a comprehensive benefits package for part-time employees (30 hours per week), Medical/Dental/Vision coverage, 9 paid Holidays per year (eligible immediately), substantial Sick Accruals (12 days per year each) and Wellness Benefit of $400 per year. Our organization is qualified for federal student aid public service loan forgiveness program. For more information about our employment benefits, please visit our Career Page at www.columbiacare.org/careercenter.
We are an Equal Opportunity and Affirmative Action Employer and we give priority to applicants that qualify under protected veteran status.
See above
See above
See above